Mayor's Message | ourballarat winter 2022
Ballarat is incredibly fortunate to be home to people from many different cultures and a range of diverse backgrounds.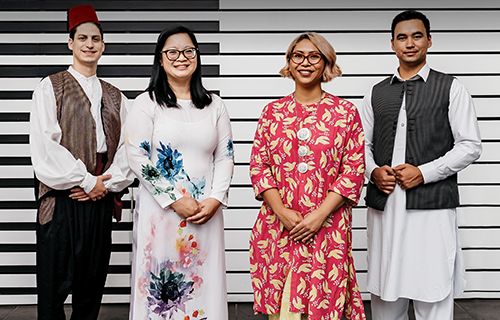 In the past decade, Ballarat has truly become a more vibrant intercultural city.
As you'll read on pages 4-5, the City of Ballarat's Intercultural Ambassador Program continues to go from strength to strength.
We recently welcomed 10 new Intercultural Ambassadors from nationalities including Vietnam, Lebanon, India, China, Pakistan and Italy, to name a few.
This dynamic program aims to promote cultural diversity and understanding through learning, exchange and celebration.
I look forward to seeing our ambassadors build their leadership skills throughout this program and help us to further support our flourishing intercultural community.
Aside from providing essential support and services to our community, the City of Ballarat is also working with eight other Ballarat organisations, representing our health, education, tourism, business and infrastructure sectors, to advocate for projects across our municipality.
The Ballarat. Now and Into The Future 2022 advocacy campaign is calling on all sides of politics to support six transformational projects for our city and region.
These projects will position Ballarat to embrace the opportunities and challenges of population growth, boost the economy of our city and region, result in improved health care outcomes, better transport connections, improved sustainability, increased opportunities for Ballarat's tertiary sector and enhanced offerings for visitors returning to our city.
Each of these projects is strategically significant for our region and will have a generational impact on multiple parts of the economy. Read more about our advocacy campaign at ballarat.vic.gov.au/advocacy