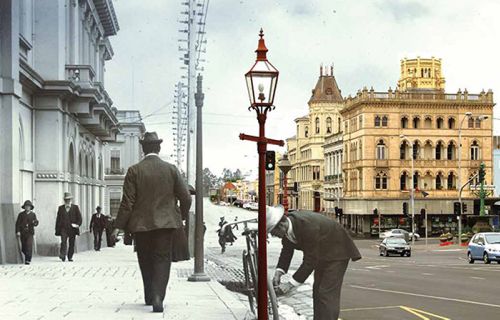 Heritage
The municipality of Ballarat has a rich and living heritage.
At least 40,000 years ago the Wadawurung and Dja Dja Wurrung Indigenous people called this country home. Their words 'balla arat' mean 'resting place' or 'bent elbow.
The first white settler - Archibald Yuille - called his property 'Ballaarat' in 1837 and gold was discovered at Buninyong in 1851.
The Eureka Rebellion, one of Australia's defining historic and democratic moments, took place at daybreak on 3 December 1854 when 120 gold miners were attacked by a government force of British soldiers and Victorian police at Ballarat.
We recognise this heritage through:
The Ballarat Heritage Awards
Heritage Grants and Loans to help preserve and restore properties
Our Heritage Advisory Committee
Heritage Database
View our Heritage Database.
You can search using:
place name
street name
heritage overlay
We have many heritage places protected by a heritage overlay. Learn about their heritage significance, history, physical description and photographs.
Visit the Ballarat Planning Scheme to see what planning controls affect a property.
Want more information?
Email eservices@ballarat.vic.gov.au
Page topics