Managing my Certification Application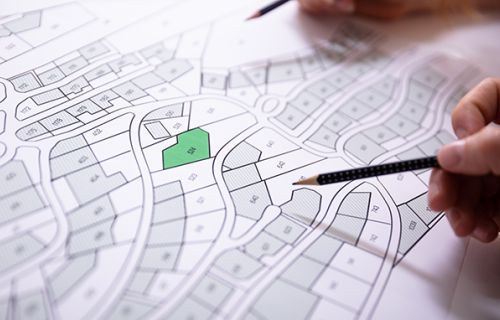 Public Open Space Contributions
What is a Public Open Space Contribution?
When proposing to subdivide your land into either three or more lots (or into two lots where there is further subdivision potential), you are required to make a public open space contribution. 
This contribution is a requirement of clause 53.01 and the schedule to clause 53.01 of the Ballarat Planning Scheme. Typically, the contribution is a 'cash' contribution equal to five percent of the land value payable prior to the issue of a Statement of Compliance however, in much larger subdivisions, Council may require up to five percent of your land to be set aside and suitably developed as public open space.
The public open space contribution applies to all land within a residential, commercial or industrial zone. Separate public open space requirements apply within the Ballarat West Growth Area.
What is the process for calculating a public open space 'cash' contribution?
You will need to email us at info@ballarat.vic.gov.au and request a valuation of your land be undertaken. Please provide us with details of your property street address and associated planning permit reference number (for example PLP/2020/000).  
Your land is assessed and valued by a qualified and experienced valuer contracted by the City of Ballarat to undertake land valuations.  
Once the valuation has been undertaken, Council will send you the valuation report along with a letter confirming the amount payable to satisfy the public open space contribution.
If payment of the public open space contribution has not been made within 12 months of the date of land valuation, a new valuation will be required and the public open space contribution varied accordingly.  Please note, Council officers will not seek a second or subsequent land valuation until such time as you make a formal request.
How do I make payment of the Public Open Space Contribution?
We will send you written confirmation of the amount payable along with a reference number so that you can make payment online. Please make sure you have the reference number handy when you're ready to pay.
I want to track the status of my certification application
If your land surveyor is a registered SPEAR user they can register you as a guest user so you can track the progress of your subdivision certification application online. You can also track the status of your certification application through our online certification application register.