Road maintenance in Ballarat
The City of Ballarat maintains 1,093 kilometres of sealed roads and 382 kilometres of unsealed roads across the municipality.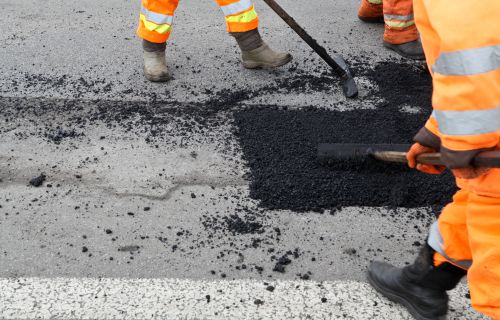 Road maintenance includes potholes, edge breaks, corrugation and washouts, unsealed road grading, road shoulder and culvert maintenance, asphalt patching and drainage remediation works, major patching and renewal of residential roads. 
Interactive Roadworks Map

Completed road maintenance jobs previous six months 
This includes finished road maintenance jobs and major programmed works across the municipality.  
Road maintenance jobs outstanding 
This includes current known road issues and minor planned works currently ongoing.  
Major programmed works 
This includes major upgrades and planned patch works yet to begin and ongoing. These works form part of the capital road works. 
Road maintenance
The City of Ballarat is doing more than ever to keep our local roads safe for our community.   
The City of Ballarat's budget 2022/23 has a strong focus on road infrastructure.  
The 2022/23 budget includes $11.2 million in maintenance, which is an increase of $700,000, and $18.5 million in capital road works, including $3.8 million in Federal Government funding. These Federal Government grants will include Local Roads and Community Infrastructure, Blackspot and Roads to Recovery funding.
Road maintenance delivers on the City of Ballarat Council Plan 2021-2025 Goal 4 – 'A city that conserves and enhances our natural and built assets'. 
Residents can report any repairs needed to our roads by downloading the Snap Send Solve app to report problems to us 24/7.  
You can also request repairs to a City of Ballarat Road at forms.ballarat.vic.gov.au/Reportissue or call Customer Service on 5320 5500.  
Learn more about who is responsible for the maintenance of the road network on the Roads and Streets page of our website.  
For more information on Roads, Drains, Streetlighting and Footpaths, visit the roads and drains page of our website.