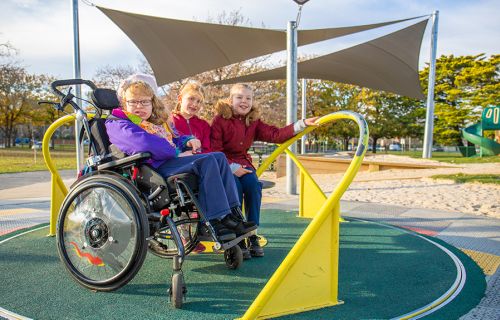 Accessibility Assistance Dogs in the Ballarat CBD
City of Ballarat will be installing a guide and assistance dog toileting area in central Ballarat. Increasing awareness about the needs of people with guide and assistance dogs is also a key feature of this project. 
The City of Ballarat is proud to partner with Regional Development Victoria, through support from the Living Local Fund, for this project. Further information can be found here.
If you have a guide dog, seeing eye dog, hearing dog or other assistance dog (or you are a puppy raiser for an assistance dog organisation) and would like to provide feedback on this project, please complete the feedback form here or contact communityengagement@ballarat.vic.gov.au.
General Accessibility Information
Sensory Friendly Stay and Play Zone
Page topics