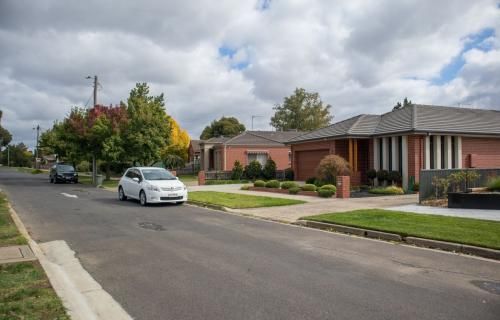 You need a Vehicle Crossing Permit to construct a concrete vehicle crossing or bridge on Council-owned land.
How do I apply for a Vehicle Crossing Permit?
You can apply online or at our Customer Service Centre.
You will need a plan of the position of the proposed crossover/s as part of your application.
All services such as water, sewer, gas, telecommunications, trees, electricity and drainage pits should be avoided.
How much does a permit cost?
A fee of $120 is required when you lodge your application.
Can I build a vehicle crossing out of another material?
Materials such as coloured concrete, brick pavers, exposed aggregate and stencilling are not permitted between the building line and the kerb.
Restrictions could apply due to heritage overlays. Generate a report to see what overlays apply to your property.

Vehicle crossings or vehicular bridges constructed without a permit will result in fines.
 
Do I need any other permits?
Who is responsible for what parts of a driveway?