Wildlife
The Department of Environment, Land, Water and Planning (DELWP) looks after wildlife in Victoria. Find contact information for DELWP here if you have found sick, injured or orphaned wildlife.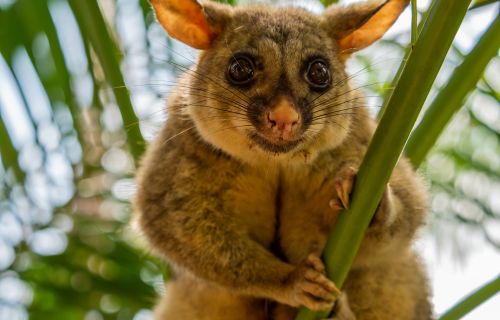 Help for injured, sick or orphaned wildlife
If you find injured, sick, or orphaned wildlife, you will need to contact a wildlife rehabilitation organisation who is authorised under the Wildlife Act 1975 to care for wildlife.
You can contact:
You can also use DELWP's online help for wildlife finder to find a wildlife carer near you.
Do not handle wildlife unless you are told to do so.
Treat wildlife with caution, especially when they are distressed or injured, as they can be dangerous. Wherever possible, wait for an experienced/qualified person to arrive. Wildlife can bite, scratch, kick and carry diseases.
Members of the public can transport possess sick, injured or orphaned wildlife to a registered veterinary practitioner or licenced wildlife carer, when told to do so by an experienced wildlife carer.
It is illegal for a member of the public to remove dead animals unless authorised.
Australian wildlife is protected
I think someone is hurting or killing wildlife near me
If you believe someone is killing or injuring wildlife, please contact DELWP on 136 186 or make a report to Crime Stoppers Victoria on 1800 333 000.
Some wildlife deaths may need to be investigated. Any suspicious deaths should be reported to DELWP on 136 186 for investigation.
Native rats
Ballarat is home to native water rats called rakali. These animals can grow to be as big as a medium-sized platypus and they look like a small otter. 
Rakali can be found commonly around Lake Wendouree and can be easily identified by the white tip on their short tail. As rakali are native animals they are protected by Victorian law. 
The Australian Platypus Conservatory keeps a database of rakali sightings to help understand where they are living in Australia. If you see a native water rat around Lake Wendouree, you can fill out the Australian Platypus Conservatory's reporting form to help them continue to protect this native species.
What can City of Ballarat do?
City of Ballarat council officers cannot remove wildlife under the Wildlife Act 1975. Council officers can:
get veterinary help for sick or injured wildlife if a DELWP wildlife officer is not available
attend to and remove deceased wildlife on council roads.