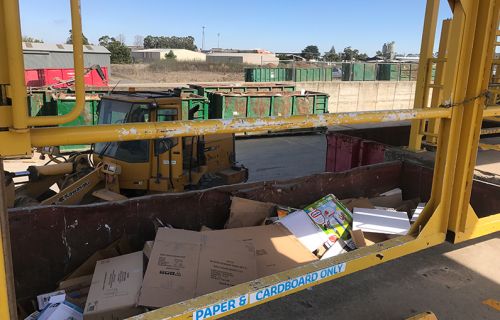 The Transfer Station remains open and is only accepting vouchers from residents and card-based payment.
Open hours
Monday-Friday: 8am-4pm.
Weekends: 10am-4pm.
Public holidays: 10am-4pm
Christmas Day, New Year's Day, Anzac Day and Good Friday: closed
 
Location
119 Gillies Street South, Alfredton.
How much will this cost?
See our pricing page for a breakdown of items and prices.
For industries looking to use our landfill site, call The Twigg Group on 5342 8540.
Sort your load
Clearly separating your load can lower your fees and is much quicker to unload.
Sort your materials into:
Glass bottles and jars
Aluminium
HDPE, PET, and PVC bottles and containers
Newspapers
Magazines
Cardboard (flattened)
Resale shed
Do you have old items in usable condition?
Items such as bikes, play equipment, and other garage sale items can be resold, saving them from landfill.
Call our Transfer Station team on 5334 2621 to discuss drop-offs and purchases.
Page topics