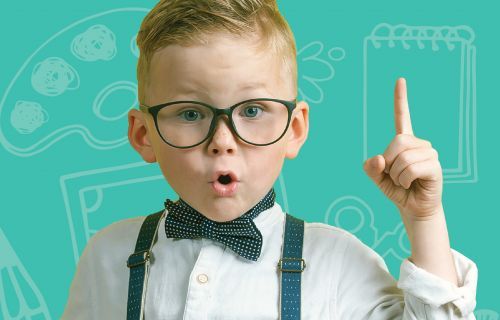 Engaging Children in Decision Making Guide
The Engaging Children in Decision Making guide was first published in 2013 as a partnership project by Melton, Brimbank, Wyndham, Maribrynong and Ballarat City Councils. Funding was received in 2023 from the Department of Education to update the guide to include Victorian Child Safe Standards, Best Start Guidelines and information, evidence, and best practice examples from the period 2013-2023.
The guide is a practical resource for all professionals and organisations that affirms the importance of including the voices of children in the planning, design and evaluation of strategies, environments, and programs. It outlines a range of opportunities to engage with children and issues to consider as part of best practice.
Children's Consultation 2023
At the Begonia Festival in March 2023 about 1000 kids aged 4 to 12 explored six powers and drew and wrote about which power resonated with them. 
The Kid Powers included Big Heart Power, Green Power, Culture Power, Think Power and Voice Power. These powers align with the six goals of our Municipal Early Years Plan. Our children had a lot to say about how important community is to them and they demonstrated that they think deeply about the world. 
Thanks to all of the kids who participated!
Children's Consultation 2021
We heard from over 150 kids and they told us about:
How they connect with friends (the Children's Week theme)
What makes a good life
What it means to be healthy
Nearly 60% of kids told us that they use technology to connect with friends and lots of kids told us that connecting at school and meeting up after school or on the weekend is important too.

Around half of the children told us that friends and family are what makes a good life and half of the kids stated that eating healthy food is an important part of being healthy.
We interviewed 16 kids and they told us about how they connect with their friends and what makes a good life for them. 
You can see their responses here:
Children's Consultation 2020
About the consultation
Children aged 13 or younger make up 20% of our population.
In 2020, there were more than 20,000 kids living in the City of Ballarat.
We want our children to be active citizens, so we asked them what matters to them. Their responses were passionate and thoughtful.
What our children told us
We asked these three questions:
Why should adults listen to kids?
What do you love about Ballarat?
What makes a good neighbourhood?
We received 148 responses from children aged from 2 years to 13 years.
Their responses are being used to help create planning documents and future consultation activities.
Our kids told us why adults should listen
51% said we have unique perspective and knowledge
34% said we deserve the same respect as anyone else
19% said we have a huge stake in the future
In their words:
"Our words are true and from the heart." Isabella, aged 11
"You have to listen to everyone, not just kids." Arkady, aged 4
"Because children still have an opinion and are part of our community." Anonymous, aged 11
"We're the ones that are going to live in adults [sic] choices." Millie, aged 12
Our kids told us they want to live in neighbourhoods where they feel safe and connected to others
67% want to live near friendly, helpful people
11% want to be in a safe and quiet place
11% want space to ride bikes, walk and play
In their words:
"A good neighbourhood is when you can rely on your neighbours to mind your belongings while your [sic] on vacation." Tyler, aged 11
"When it's really pretty and has roses and flowers and trees. People taking their dogs for a walk." Felicity, aged 4
"No naughty drivers. No noisy drivers. Hurts my ears. I like big, safe cars." Lexi, aged 3
"A good neighbourhood is a good place for riding bikes, skateboards and scooters." Nive, 8
What do our kids love about Ballarat?
35% love the community
31% love playgrounds, facilities and having lots of fun things to do
26% love nature, parks and reserves
In their words:
"Because everyone is connected" Emily, aged 12
"It's not too big and it has lots of things other places don't have" Thomas, aged 12
"I like the big playground that is near the lake. All the trees that grow." Eiley, aged 4
"I like the cold and rainy weather and how people just get along with each other and its [sic] just great" Finnigan 12
"Neighbours are a big part of where people live. If you have kind neighbours, you'd feel more welcomed. It's common sense, surely?" Madeleine, 12
Why did we run the consultation?