Ballarat Housing Strategy 2023-2041
Ballarat is growing, and housing affects the lives of everyone, which is why this draft Housing Strategy is vital in addressing how we live and grow in our city.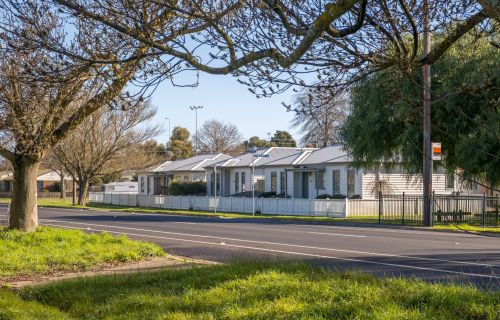 Our community is growing, and everyone needs somewhere to call home. The City of Ballarat has a responsibility to ensure the municipality's existing and future residents have access to safe, comfortable, well-located homes that are designed to meet high environmental standards and respect the unique heritage character of our city and townships. This draft Housing Strategy has been prepared to respond to these challenges. 
What is the Housing Strategy?
The Housing Strategy 2023-2041 provides the City of Ballarat with a framework for managing population and housing growth. As a planning authority, The City of Ballarat has a responsibility to plan to accommodate housing growth for at least a 15-year period across the municipality.
This Housing Strategy has taken into consideration our current housing capacity and proposes a longer term approach to planning for housing. 
Strategic Vision
By 2041, the Ballarat municipality will have grown by up to 55,000 people and will need 29,000 more dwellings. Higher density areas will have evolved in areas that have a high level of services and amenities. More homes are found in Ballarat's older areas. 
High quality, contemporary housing design is embraced, and responds to our heritage areas. New housing will be of diverse types and sizes, ensuring a housing mix that suits the needs and wants of our changing population. 
More people have access to alternative forms of transport. Social and Affordable Housing dwellings are provided in sustainable locations for people that need them most. 
New homes will be built to incorporate best practice environmentally sustainable design (ESD) principles. Native flora and fauna thrive in our urban and rural areas. 
Next Steps
The City of Ballarat's Draft Housing Strategy is on public consultation until 6 October 2023. All the supporting documents are available for review on our MySay page, and we welcome feedback on these. Drop-in sessions are being held across Ballarat during September, and we encourage anyone with questions about the Housing Strategy to attend.  
All held as drop-in sessions will be conducted from 2pm to 7pm.  
Tuesday 5 September, Ballarat Regional Soccer Facility (Redan)  
Thursday 7 September, Lucas Community Hub  
Monday 11 September, Wendouree Neighbourhood Centre  
Tuesday 12 September, Sebastopol Library  
Thursday 14 September, Buninyong Town Hall  
Monday 18 September, Ballarat Bowling Club, Havelock Street Soldiers Hill  
Tuesday 19 September, Brown Hill Community Hall  
Thursday 21 September, Sebastopol Library  
Tuesday 26 September, Ballarat Bowling Club, Havelock Street Soldiers Hill 
The next stage of the project after consultation involves a Planning Scheme Amendment to bring the Housing Strategy into the Ballarat Planning Scheme, ensuring it informs future decision-making.