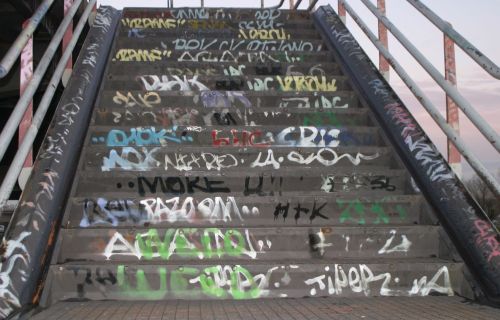 How to report graffiti
Is the graffiti on your property?
Call 000 to report graffiti in progress. If your property has been marked by graffiti, report it to the police or visit Crime Prevention Victoria for assistance.
Is the graffiti on City of Ballarat property?
If you have found graffiti on our property, report it using our online form or by using the Snap Send Solve app on your smartphone. 
What to do about noise pollution
Our Environmental Health team can assist with residential noise such as loud music, power tools, mowing outside of prohibited times. Let us know by reporting an issue.
The Environment Protection Authority of Victoria play a role in protecting the community from noise pollution. They handle complaints related to industry and commerce, such as loud music from a public premise, factories, large businesses.
Visit EPA Residential Noise for details and advice on noise pollution.