Sharing the joy of interculturalism | ourballarat winter 2021
The City of Ballarat's Intercultural Ambassador program promotes cultural diversity and intercultural understanding through learning, cultural exchange and celebration.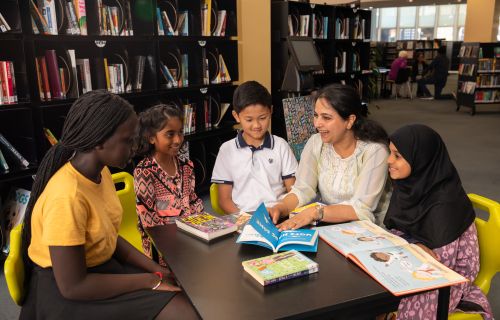 The three-year program involves Ballarat residents from culturally, linguistically and religiously diverse communities and Aboriginal and Torres Strait Islander people.
City of Ballarat Coordinator Intercultural Services Frances Salenga says the program is designed to strengthen social inclusion, recognise leadership and celebrate the contributions made by migrants and Aboriginal people to the broader Ballarat community.
"By doing so we assist in creating a more harmonious and united community."
Frances says the program provides a pathway to community leadership.
"In the first year the Ambassadors undertake an intensive training program. In the second and third years they are supported to roll out meaningful community projects in their areas of influence."
A journey of learning, fun and support 
For Sarabjit Kaur, the most rewarding part of being an Intercultural Ambassador is sharing the joy of diversity and interculturalism.
"You get to know people from so many different backgrounds and cultures. It's a wonderful journey of learning, fun and support."
Sarabjit says becoming an Ambassador was a way to give back to the Ballarat community.
"Everyone has been so welcoming ever since I moved here. It's wonderful how new residents from diverse backgrounds are welcomed not as outsiders but as one of their own."
Sarabjit runs Ballarat Regional Multicultural Council's Diversity Homework Club for children from diverse backgrounds.
Similar to many learning programs, the homework club moved online amid the lockdowns of 2020.
Become an Intercultural Ambassador
Contact our Intercultural Services team at interculturalservices@ballarat.vic.gov.au or 5320 5853.
Expressions of interest for the next program open in October.
To learn more visit our Intercultural Ambassador Program page or follow our Intercultural Ambassador Program on Facebook.