Victoria 2026 Commonwealth Games. The biggest sporting event in Ballarat's history | ourballarat summer 2022-23
In March 2026, the eyes of the world will be on Ballarat as millions of sports fans tune in to watch live sporting action at the Victoria 2026 Commonwealth Games. Ballarat will host some of the world's best athletes, here to compete in the marathon, boxing, athletics and para-athletics events. We'll welcome approximately 1,800 athletes and officials, and tens of thousands of sports fans each day, making this the biggest sporting event in Ballarat's history.
Off and running: Marathon events bring Ballarat to the world
From Lake Wendouree to the tree lined boulevard of Sturt Street, Ballarat will make an outstanding backdrop for global audiences and offer excellent spectator viewing opportunities.
Commonwealth Games marathon gold medalist, Ballarat's Steve Moneghetti AM says it's an exciting prospect for Ballarat.
"It's incredible to think we will have the marathon on the streets of Ballarat, it will be a fantastic way to showcase our city and a fantastic experience for the athletes."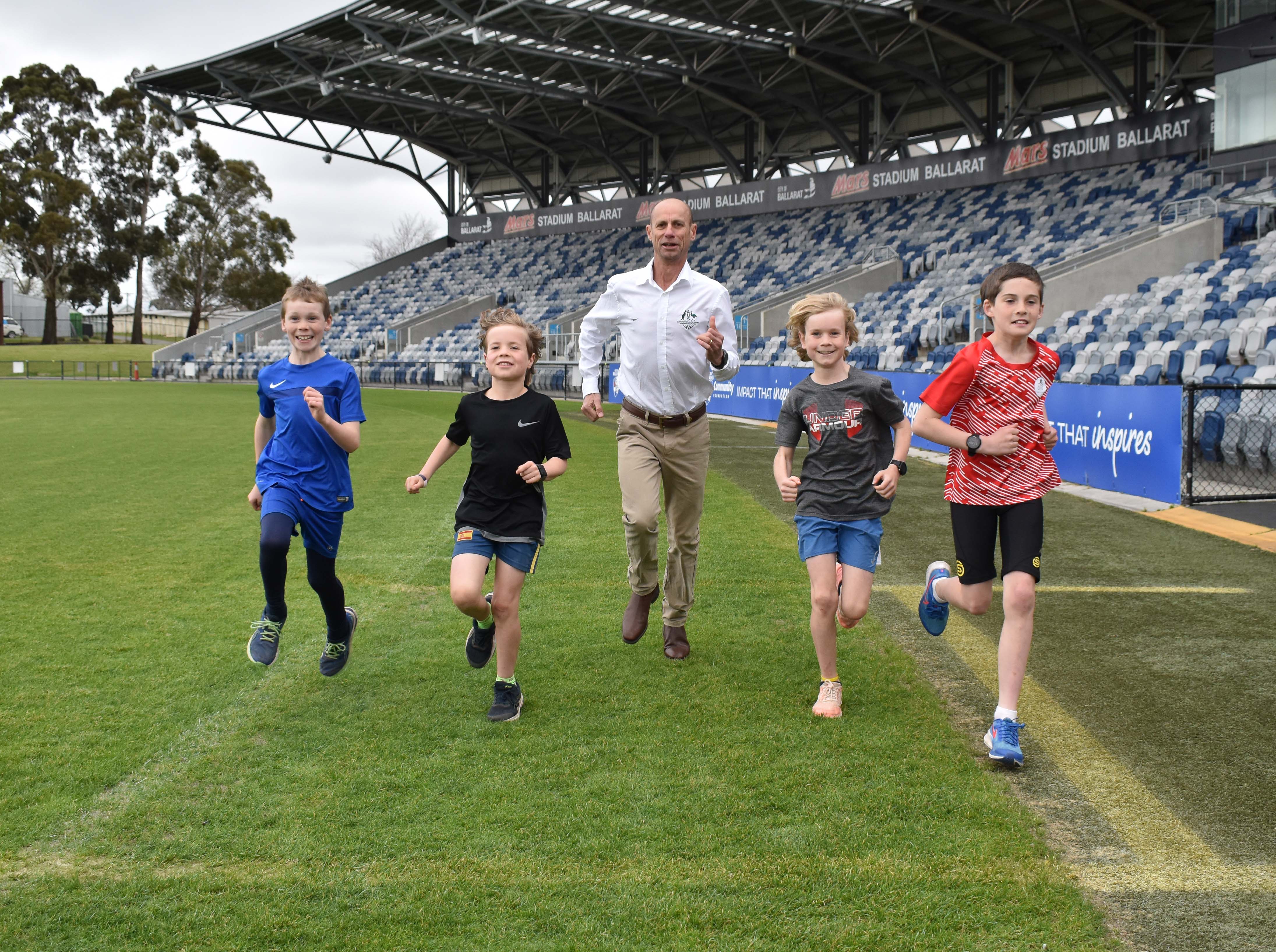 A lasting legacy
More than $200 million has been announced to support delivery of the Victoria 2026 Commonwealth Games.
City of Ballarat Chief Executive Officer Evan King says he's confident the investment will leave an enduring legacy.
"From the moment Ballarat was announced as a hub for the Games, we've negotiated and advocated to ensure the Games will deliver the right legacy for Ballarat," Evan says.
"Our goal is a long-term legacy across our housing, sporting and transport infrastructure, as well as a strong cultural legacy, increased social inclusivity and boost for our visitor economy."
Ballarat Station: A win for accessibility
A $50 million upgrade to increase accessibility at the Ballarat Train Station is an outcome the City of Ballarat and the community have long been advocating for.
"It's great the Games has provided added incentive to deliver this positive outcome," Evan says.
"Long after the last race has been run, the community will benefit from an all-abilities accessible station, including many of the 19,000 Ballarat residents who have some form of disability, as documented in the City of Ballarat's Disability Access and Inclusion Plan 2019-2026 and the Ballarat Integrated Transport Action Plan 2020."
Athlete village: Leaving a legacy and unlocking an important site
Until it closed in 2018, the Latrobe Street saleyards was a community meeting place for 160 years.
In March 2026 the site will be a community hub once again, home to an 1,800 bed athlete village, designed in consultation with the community and Traditional Owners.
After the Games a portion of the housing will have potential for use as social and affordable housing according to community needs.
Evan says the athlete village will be a catalyst for the renewal of the area.
"The State Government's decision to locate the athlete village here, at the gateway to Ballarat's Western Growth area and on the fringes of Victoria Park, points to a positive future for this prime piece of land and the broader precinct."
City of Ballarat Council Plan Alignment
The projects, initiatives, and ideas in this article align with the following goals of the City of Ballarat Council Plan 2021-2025:
Goal 6 
A Council that provides leadership and advocates for its community