Working for our community - EHOs
When Brenda Carey became the City of Ballarat's Environmental Health Coordinator, she had no idea she would help steer the municipality through a pandemic.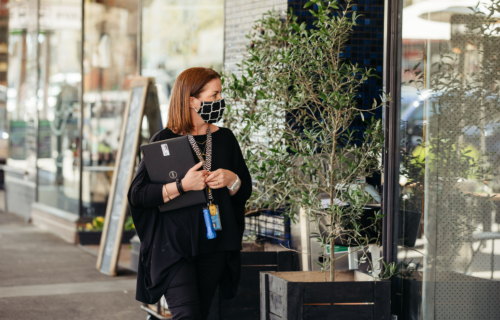 Brenda is one of the leading forces on the City of Ballarat's Pandemic Taskforce and is in regular contact with Ballarat's other health and regulatory bodies to monitor and provide advice on COVID-19, particularly now in her role as Regulatory Services Executive Manager.
Six Environmental Health Officers (EHOs) are also tasked with implementing sections of the City of Ballarat's Pandemic Resource and Recovery Plan 2020.
This includes helping businesses reopen in a COVID-normal world with advice on social distancing measures, signage requirements, infection control, cleaning and what to do if a staff member or patron becomes ill.
EHOs play a vital role
Environmental Health Officers assess risk and enforce and monitor laws and regulations governing public health.
EHOs conduct regular quality assurance checks of Ballarat's 900 food premises to ensure compliance with the Food Act 1984, investigate infectious disease outbreaks, conduct septic tank inspections, provide pest control advice and conduct accommodation checks at hostels, boarding houses, caravan parks and school dormitories.
The team also conducts checks at beauty services, such as waxing, hairdressing salons and tattoo premises to ensure correct hygiene and safety practices, examines nuisance complaints, such as noise, odours and smoke.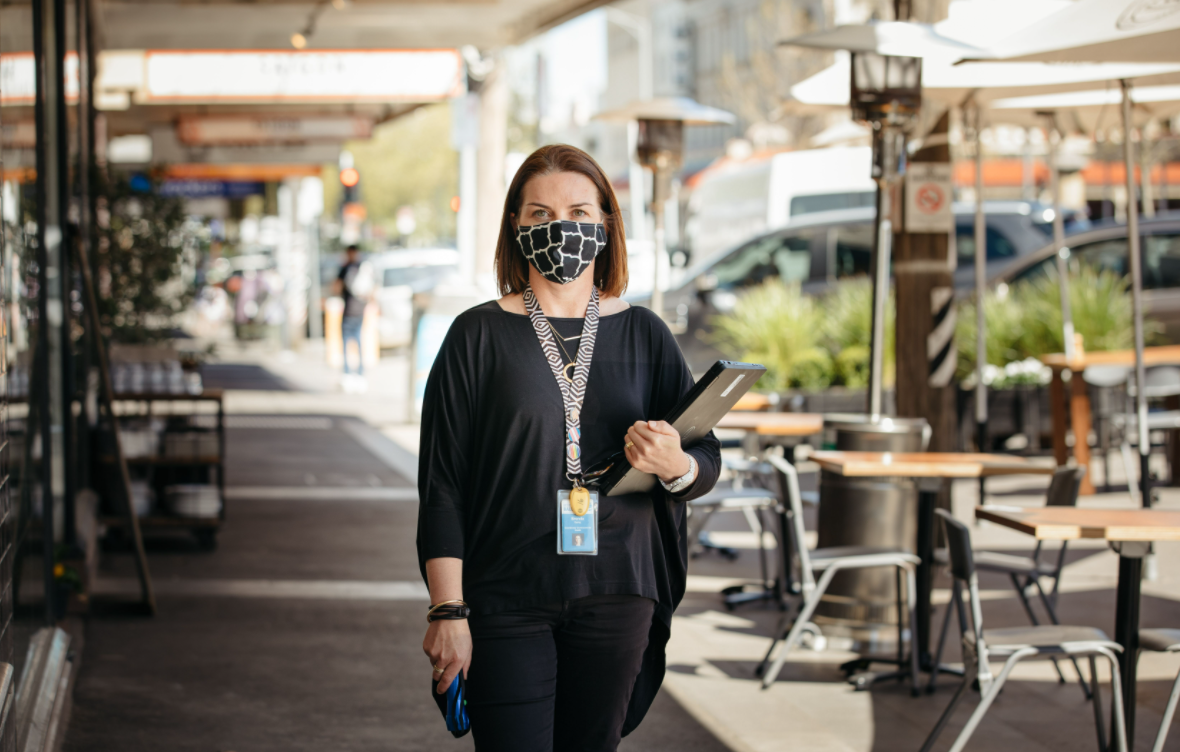 Acting Environmental Health Services Coordinator Tyrone Marini says the team works to enhance public health.
"It's a challenging job but people are happy when you can help them and happy with the knowledge that you can give them. We never stop learning and our role keeps evolving over time."
Brenda says the team is committed to ensuring good health practices to create a healthier community.
"They do their job and they do it well. They take a lot of pride in their work and they work really hard to build good relationships. They really do go
above and beyond."
To find out more about rewarding City of Ballarat career opportunities visit ballarat.vic.gov.au