In sweet harmony | ourballarat autumn 2022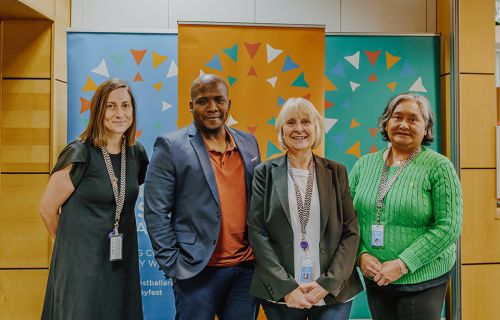 Celebrating diversity
Since it was launched in 2010, Harmony Fest has been Ballarat's vibrant and jubilant celebration of diversity and cultures.
City of Ballarat Intercultural Services Coordinator Frances Salenga says it's about bringing people together to celebrate what migrants bring to our city.
This year's 10-day festival will be held from 16-25 March and will feature 30 events held by 27 different cultures and faiths.
Harmony Fest includes Harmony Day on 21 March, the United Nation's International Day for the Elimination of Racial Discrimination, which encourages Australians to reflect on and celebrate the many cultures that create our great nation.
According to the 2016 Census, 9.6 per cent of Ballarat's population was born overseas and 5.4 per cent spoke a language other than English at home. In fact, Ballarat has migrants from 89 countries with 219 ancestries.
As part of Harmony Fest, residents can celebrate St Patrick's Day, get colourful during the Indian Holi Festival, listen to a discussion on discrimination and racism, enjoy the music and dance of many different cultures and much more.
Ballarat Regional Multicultural Council Executive Officer Ann Foley says the BRMC has been involved in and supported Ballarat's Harmony Fest for many years.
"We recognise this as not only one of the most enjoyable and community engaging occasions on Ballarat's festival calendar, but also the most valuable and inclusive range of events for multicultural and faith communities here in Ballarat."
City of Ballarat Council Plan Alignment
The projects, initiatives, and ideas in this article align with the following goals of the City of Ballarat Council Plan 2021-2025:
Goal 2
A healthy, connected and inclusive community
Goal 5
A strong and innovative economy and city