A starry Christmas
Nothing says Christmas in Ballarat more than a stroll down Sturt Street, with shop windows transformed into spectacles as Christmas trees and fairy lights align the central gardens.
This year, the City of Ballarat has introduced several festive-themed art installations, as well as welcoming back crowd favourites, including the floral reindeer and the decorated cedar Christmas tree.
In line with the Creative City Strategy and the desire to foster local talent, Buninyong artist Zlatko Balazic has been commissioned to produce three new decorative and artistic Christmas decorations inspired by the theme Under the Same Stars.
Zlatko is a well-known artist in our region. Last year, Zlatko and his sister-in-law and fellow artist Margie Balazic produced the life-size gingerbread house with diorama, along with several Christmas windows as part of the Christmas art walking trail.
This year, combining his unique blend of skills in engineering and design, Zlatko has created a series of adornments which will intrigue and delight spectators of all ages.
"I really liked the idea of having stars sprinkled throughout the city, almost like fairy dust," Zlatko says. "The stars have fallen from the sky, and they have left magic on everything they have touched."
Like most of his previous catalogue, the Christmas stars will feature state-of-the-art technology, LED lighting and electronic sensors.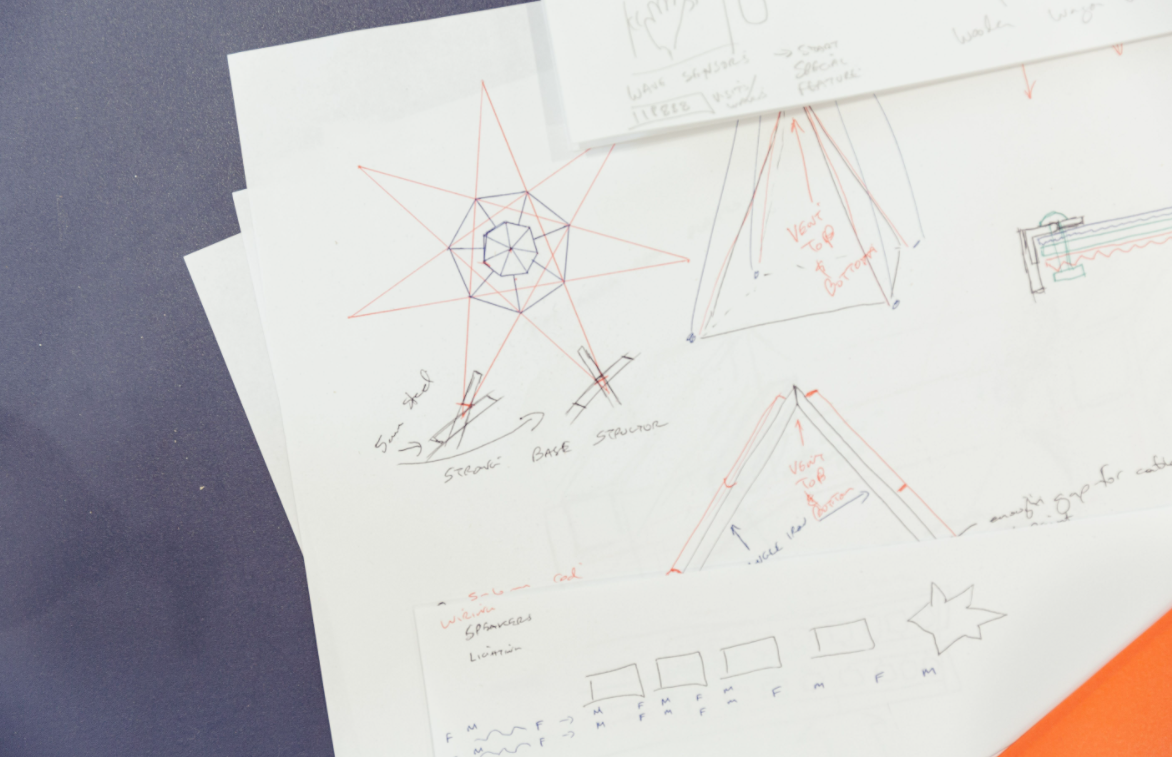 Our new Christmas decorations
A giant shooting star will land in the Sturt Street gardens between Dawson and Doveton Street.
This large crystal star can be admired opposite the Town Hall.
The last piece will be two constellations of stars. These smaller stars will light up the garden beds either side of the cedar Christmas tree.
The decorations will tell the stories of the constellations and the relationship the Indigenous community shares with the stars.
Visible by day and night, passers-by can wave their hands in front of a sensor of the artwork to start an inbuilt light show.
"We really want people to immerse themselves in the artwork," Zlatko says. "We want people to think about what is up there in the sky, and that we all belong to something greater."
Zlatko and Margie's gingerbread house also returns this year.