A kindness pandemic
The COVID-19 pandemic has brought an unprecedented global crisis to Ballarat's doorstep. Amid Stage 3 restrictions, the City of Ballarat has continued to deliver essential services to the community, including some of our most vulnerable residents, while also spreading some much-needed joy through our heartwarming Be Kind Ballarat campaign.
In response to the frightening and overwhelming reality of COVID-19, Ballarat responded with kindness.
As one of Ballarat's largest employers and the provider of essential community services, the City of Ballarat has moved to support the community throughout the pandemic.
To protect the health of residents and our 1,100 staff, we instigated our Response and Recovery Pandemic 2020 Plan, quickly adjusting our operations to deliver the critical services that you, our community, need and expect.
While some of our staff transitioned to working from home, we continued many of our vital services.
We also ramped up services such as Meals on Wheels, and continued to ensure our 18 recycling and waste service vehicles collected 75,000 bins across the municipality each week.
While our council buildings closed to the public, and our much-loved Ballarat Libraries, Eureka Centre, Art Gallery of Ballarat, Her Majesty's Ballarat, Ballarat Regional Soccer Facility, Mars Stadium, Civic Hall, Ballarat Mining Exchange, Parent Place, Robert Clark Horticultural Centre and Ballarat Aquatic and Lifestyle Centre all closed their doors, our staff continued to work throughout this crisis to support you.
Among a raft of initiatives, we formed a dedicated Economic Response Contact Centre team to provide advice and support to business owners and worked collaboratively with Commerce Ballarat, Ballarat Regional Tourism, Committee for Ballarat and the Australian Industry Group as well as Ballarat Health Services and Compassionate Ballarat.
In fact, partnerships and collaboration have been a feature of much of our work. We also joined forces with UFS Dispensaries to open a COVID-19 testing site at the Lucas Community Hub and have welcomed the influx of offers of assistance and connection and compassion.
At the heart of everything we have worked hard to achieve is our Be Kind Ballarat campaign — evidence of our strong commitment to be the Compassionate City, as a signatory to the global Charter of Compassion.
This campaign has helped our community to connect, to give and to share its many positive stories.
It also serves as a constant reminder that despite the incredible hardships we still have much kindness, warmth and creativity to offer one other.
We would like to thank you, our community, for embracing this campaign and for sharing your stories of happiness.
You have paid for coffees for our medical workers and created rainbow and bear hunts in windows for children on walks.
Most importantly, you have been the shoulder to lean on, the ear that listens and the warm embrace for those that need it most.
Meeting the challenge
Deputy Mayor Councillor Belinda Coates says the pandemic has been an extraordinary and challenging time for all residents.
"Businesses have closed, people are out of work, we're being asked to stay at home. Life has changed dramatically for many of us," Councillor Coates says.
"At a time like this, it's never been more important to spread and cultivate compassion and kindness in our community."
– Cr Belinda Coates
Be Kind was introduced before tighter restrictions. It provided us all with the positive things that we can do, rather than looking at the things we cannot.
The City of Ballarat has introduced relief initiatives including an extension of rate payments for businesses and residents directly impacted by COVID-19, relaxing of some permit fees and charges, and removing parking fees across the CBD.
Waste collection
Sustainability Portfolio Councillor Mark Harris says the City of Ballarat has continued kerbside collections and street cleaning and been able to keep the Ballarat Transfer Station and the Ballarat Regional Landfill operational during this time with adapted work practices.
"The team within our waste collection unit has adapted swiftly, reworking crews to single-occupied vehicles to adhere to social distancing directions," Councillor Harris says.
"These measures mean we can keep these services running and keep staff safe."
Meals on Wheels
With COVID-19, the Meals on Wheels team has introduced a range of proactive changes to its service.
Alongside the existing Meals on Wheels site in Mair Street, a second site has been set up at the Eureka Centre's commercial kitchen facilities.
Liveability Portfolio Councillor Amy Johnson says "the service has been delivering 1,000 meals – much more than its usual supply of 650 meals – due to a major surge in demand. Extra back-up meals have also been obtained from our provider Hearty Health".
An additional 40 new drivers, mainly staff affected by the Ballarat Aquatic and Lifestyle Centre closure, have been temporarily redeployed to carry out meal delivery while safety processes have been updated, ensuring strict social distancing measures are observed.
"We're providing opportunities for staff from other areas to keep working while we keep our volunteers safe, as many of the volunteers for Meals on Wheels are in the higher-risk category for COVID-19," Councillor Johnson says.
Dawn Carpenter is usually a volunteer with Meals on Wheels. Now in the at-risk group for the virus, Dawn has put her volunteer work on hold to stay at home.
Dawn is now on the receiving end of this critical community service.
"Meals on Wheels is such a wonderful service," she says. "You know you're going to get a good meal. Plus, if you can't get out of the house, you still get to see someone."
A compassionate Ballarat
The City of Ballarat has joined more than 430 cities around the world as a signatory to the global Charter of Compassion.
The Charter is both a document and a world-wide movement led at a local level by Compassionate Ballarat.
Among a range of initiatives, the Compassionate Ballarat Steering Group aims to help Ballarat residents to take action and engage city leaders in applying compassion throughout their organisations.
During the pandemic, Compassionate Ballarat is providing weekly 30-minute webinars for the community on topics such as good mental health.
Since becoming a signatory to the Charter, the City of Ballarat has included statements of compassion in key strategies, including the Ballarat Prosperity Framework, which states: '(Ballarat) will be a compassionate city – caring, connected, community members will be welcoming, will look out for each other and will not be afraid to address and learn from mistakes of the past.'
Group member and Federation University Adjunct Research Fellow Dr Lynne Reeder says Ballarat has shown great compassion by following the restrictions and staying home to ensure others are safe.
"I feel that Ballarat has always been a city that gives back. We are supporting the whole city by our individual actions," she says.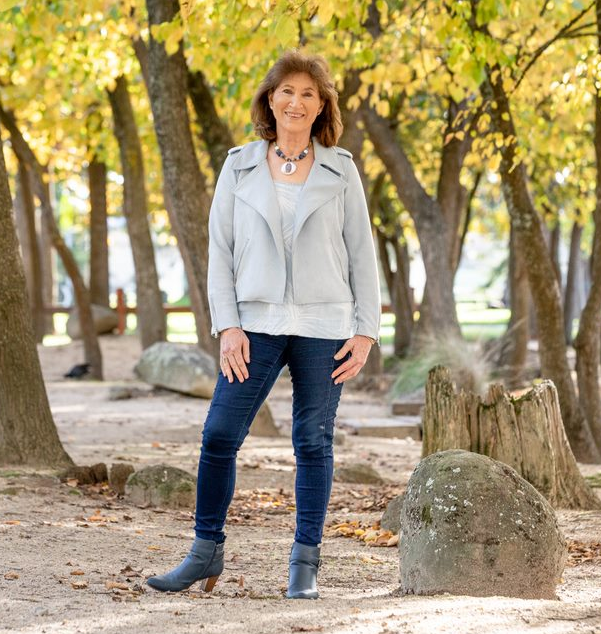 For more information and to access the webinars visit compassionateballarat.com.au
Be Kind Ballarat special
Read our special Be Kind Ballarat content featuring community stories, activities and information to help you through the pandemic.