Get into the swing of things
People of all ages in Ballarat have a new place to play this summer. The Albert H Graham Reserve, on the corner of Peel and Eastwood Streets, is home to the city's newest play space.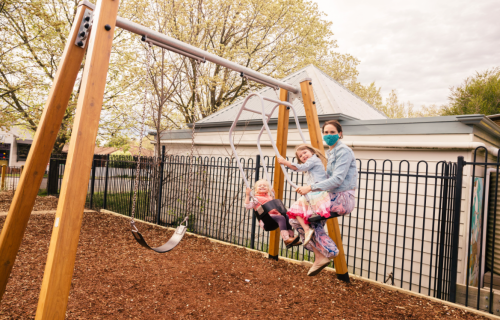 The reserve now features a 3x3 basketball court, picnic tables, grassed areas and a play zone with deck, slide and climbing net.
There is also a 'you and me' swing which allows an adult to swing with a baby or toddler – a first in Ballarat.
And while the facility is next to Girrabanya Integrated Children's Centre, it is open to everyone to use.
City of Ballarat Executive Manager of Engaged Communities Pete Appleton says the play space features were developed following community consultation.
Pete says there was high demand for a 3x3 basketball court from the nearby Eastwood Leisure Centre and basketball community to supplement the centre's formal courts.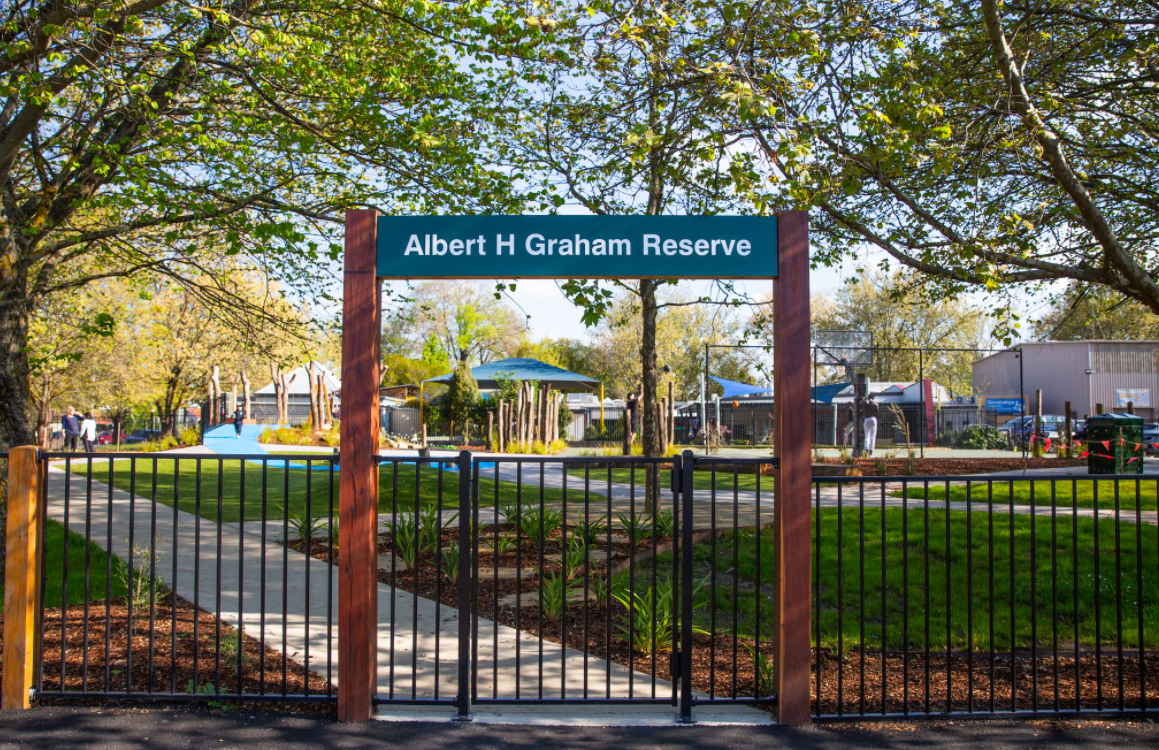 Free things to do in Ballarat this summer...
Walk or cycle around Victoria Park
Take a stroll or get on two wheels along Victoria Park's tree-lined walking and cycling paths.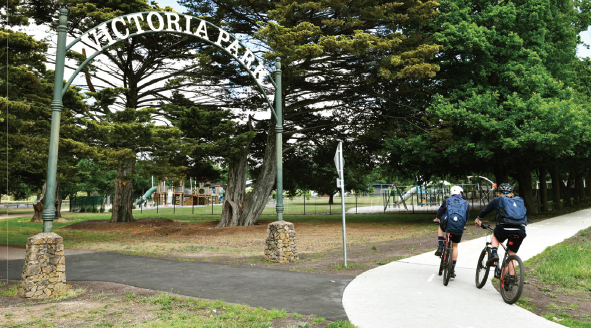 Cool off at Ballarat's splash parks
Located at Midlands Reserve, Doveton Street Ballarat North and at Victory Park, Vickers Street, Sebastopol.
Picnic in Ballarat Botanical Gardens
Pack a hamper, grab the picnic rug and head to the lush lawns and shady trees of Ballarat's historic gardens.