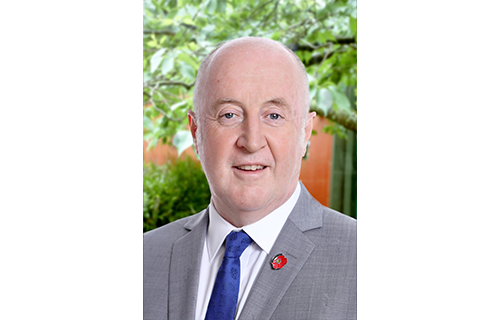 About Councillor Harris
Mark Harris is a Central Ward Councillor (2008-2012, and since 2016) and holds a strong belief in striving for a more compassionate and prosperous Ballarat where no one is left behind.
In his role as the director of St John of God Ballarat Hospital's emergency department and throughout his work with the Royal Flying Doctor Service and the Alfred Hospital, Cr Harris is well versed in working with and for the public.
Cr Harris has served two previous Council terms, served as Mayor in 2011, and has been Chair of Ballarat Art Gallery and various council committees.
Cr Harris studied medicine at Melbourne University and has worked in emergency medicine and disaster medicine in Ballarat, the Alfred Hospital and with the Royal Flying Doctor Service in remote Western Australia.
He has worked in the ADF as an Army Medical Officer with deployments to Bougainville and on secondment to the United Nations in East Timor. He also works with the Field Emergency Medical Officer Program with recent COVID management work in nursing homes and public housing.
Cr Harris has the Australian Service Medal with clasps for Bougainville and East Timor, the Defence Long Service Medal and the Australian Defence Medal.
Current Committees ·
Contracts Approval Delegated Committee
Audit and Risk Committee
Planning Delegated Committee
Coghill's Creek / Glendaruel Cemetery (as Trustee)
Learmonth Cemetery (as Trustee)
Municipal Fire Management Planning Committee
Art Gallery of Ballarat Board (Chair)
General enquires
Community members with matters they would like to raise with councillors should first contact the City of Ballarat Customer Service team on 5320 5500 or submit a report using the Snap Send Solve app or using the Report an Issue Online form in the first instance to ensure the matter is logged accordingly.
Get in touch
To contact the councillor directly, send an email to markharris@ballarat.vic.gov.au or call 0409 930 928
Page topics