Making a splash this summer | ourballarat summer 2022-23
Beat the heat this summer at one of Ballarat's many splash parks and swimming pools.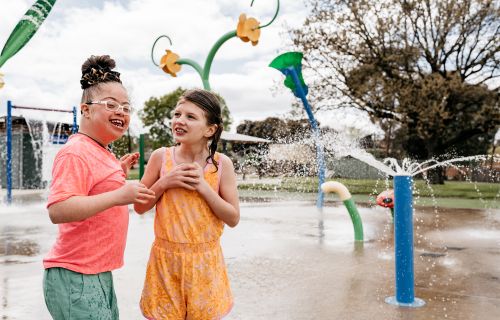 The Ballarat region has just about every area covered when it comes to finding a place to cool off and enjoy a summer soak.
Ballarat Aquatic and Lifestyle Centre Manager Gerald Dixon says families can choose from a fantastic range of recreational swimming and splash park options across Ballarat and Buninyong.
"No matter whether you are a serious swimmer or an occasional one, or whether you use a pool for rehab, learning to swim or just for cooling off on a hot day, there is a great choice of swimming pools on offer," Gerald says.
"Splash parks have become a family favourite as they are so convenient and easy to use, have shady surrounds for parents to relax under, as well as provide such a fun way of staying cool.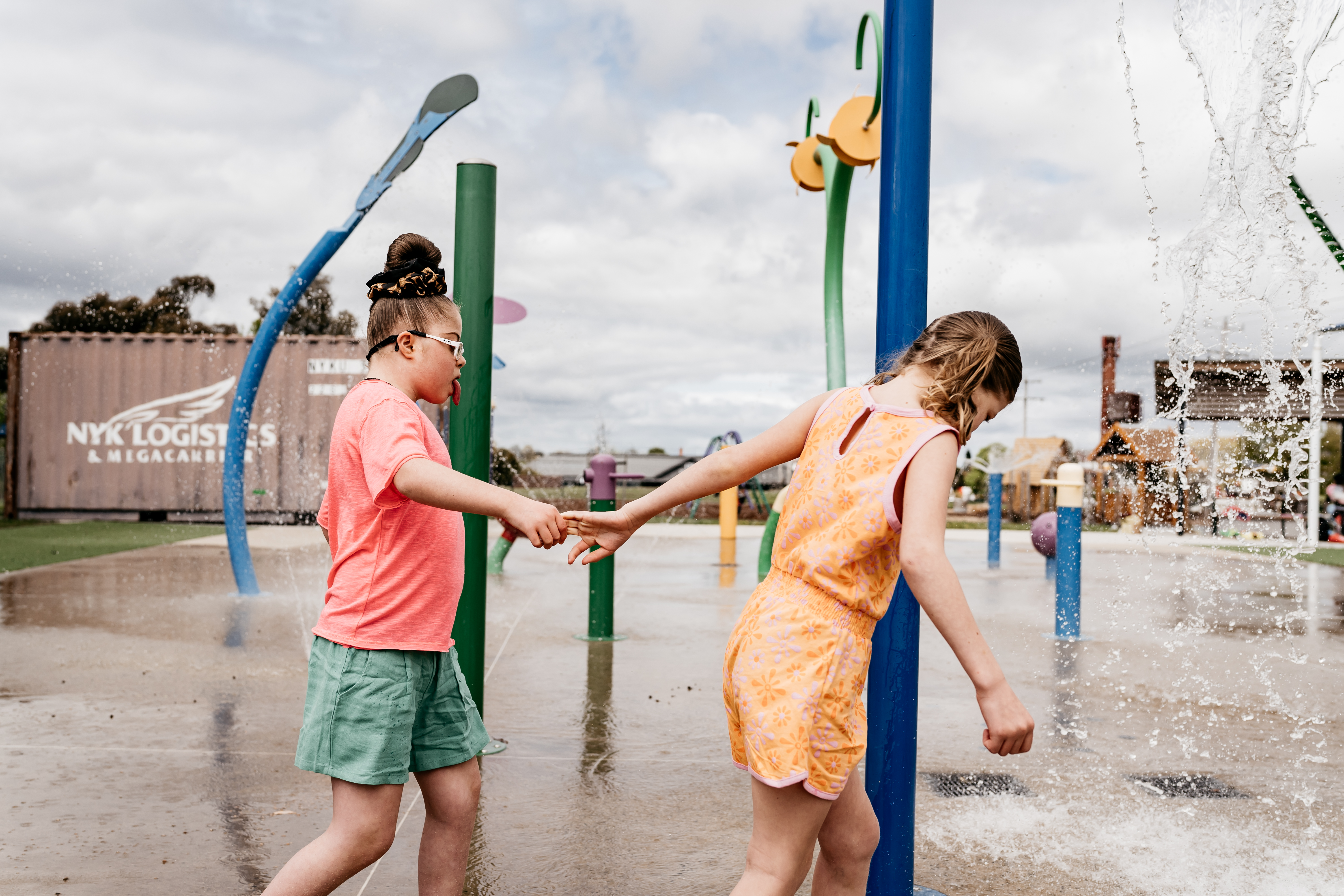 "They are great places to meet friends, socialise, have a barbecue, relax and enjoy a very safe and inclusive play space."
Ballarat's aquatic centres and splash parks are a critical part of the community's health and wellbeing, particularly in summer.
Gerald says these City of Ballarat facilities will continue to be managed and developed in line with the community's needs.
A great example of this is the Midlands Reserve Splash Park, which has received a $350,000 upgrade, fully funded by the City of Ballarat.
"The new installations include a turf community green, two shelters and picnic settings, new tree plantings and garden beds as well as a junior natural play space with cubbies and accessible play items, as well as improved drainage and new granite sand paths," Gerald says.
"There is a swimming pool or a splash park within easy reach of everyone in Ballarat. All offer something a little different."
Gerald says one of the best ways to enjoy the swimming pools is with a BALC membership.
"It's an affordable way of gaining unlimited access to all pools and maximising your summer fun," he says.
"Children with an active enrolment in either our learn to swim or recreational gymnastics programs also have unlimited access."
For information on outdoor pool opening hours, prices and memberships, visit ballarataquaticcentre.com.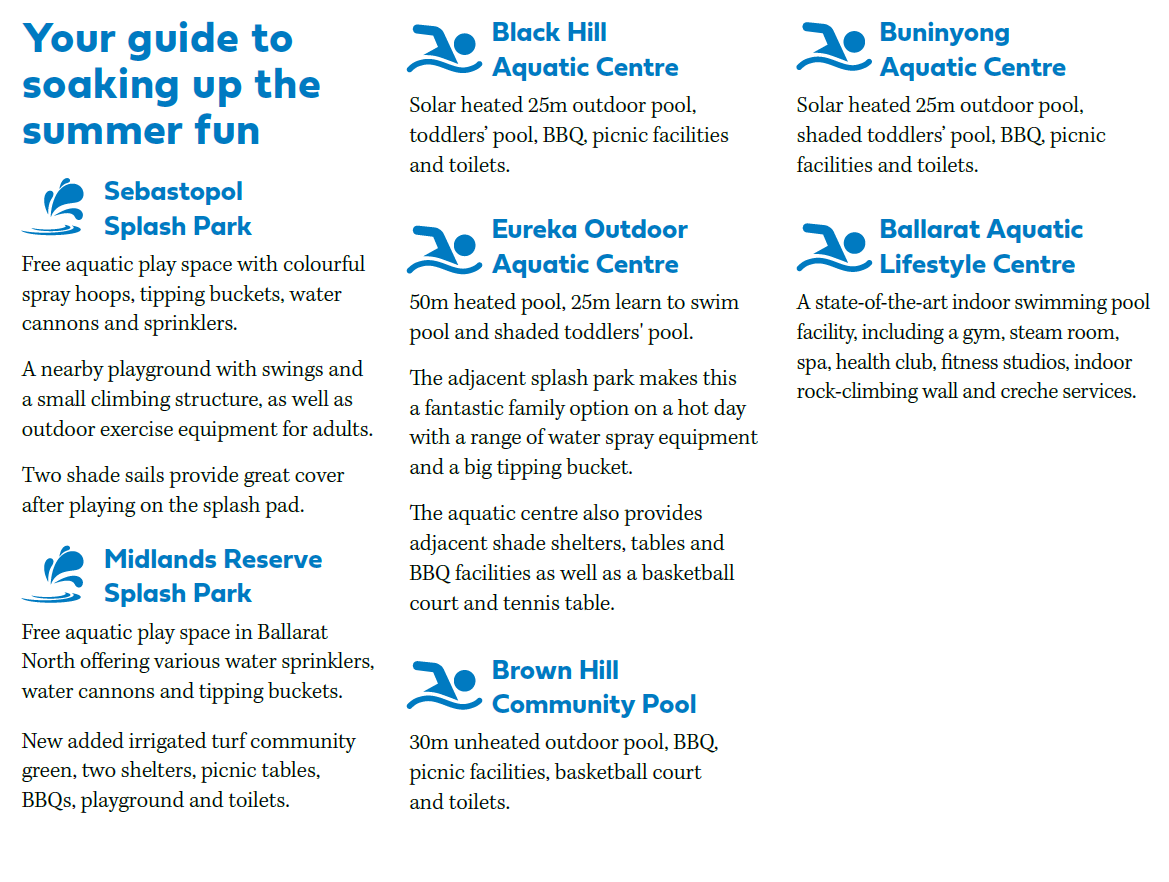 City of Ballarat Council Plan Alignment