Creating a central community hub | ourballarat spring 2022
It's been a meeting place for the Ballarat community for almost 80 years. Now the Eastwood Leisure Complex is poised for an exciting new phase. The City of Ballarat is seeking $13.7 million from the Victorian and Australian Governments to redevelop the ageing Ballarat Central facility as the Eastwood Community Hub. A new hub would help ensure one of our most well-used facilities continues to serve the local community for decades to come.
For Mark Valentine, community is the key word when it comes to the Eastwood Leisure Complex.
Mark is the facility's management committee chair and he says more than 100 local community groups, ranging from University of the Third Age (U3A Ballarat) to basketball teams have a home at Eastwood.
In fact, each year more than 60,000 users of all ages and from diverse backgrounds take part in activities at the facility during 14,000 programmed hours.
Its location in Ballarat Central, easy access to public transport and variety of special interest groups means Eastwood draws residents from all parts of Ballarat.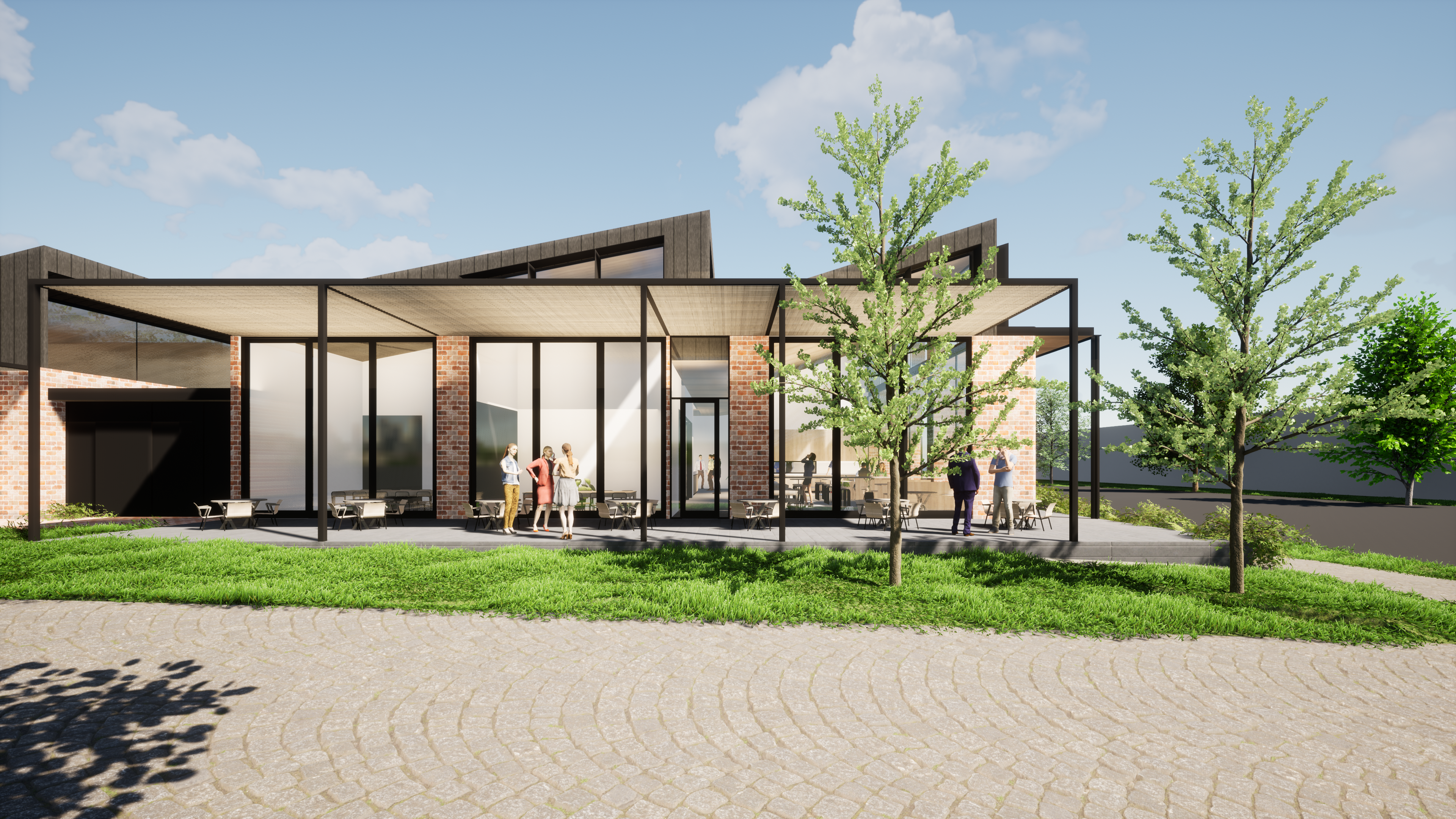 "It's all about the ability for groups who would otherwise not be able to find a place to meet other than in someone's home. That's really its whole reason for being," Mark says.
City of Ballarat Executive Manager Engaged Communities Pete Appleton says while the complex is thriving, the main building has been on the site for more than 70 years and even with upgrades and expansions over the decades it is no longer fit for purpose.
"The current layout is dated, inflexible and is not coping with increasing user numbers and changing community expectations," Pete says.
Over the past year, the City of Ballarat has worked with user groups to develop a design for a redeveloped Eastwood Community Hub and is now seeking investment from the Victorian and Australian Governments to bring those plans to fruition.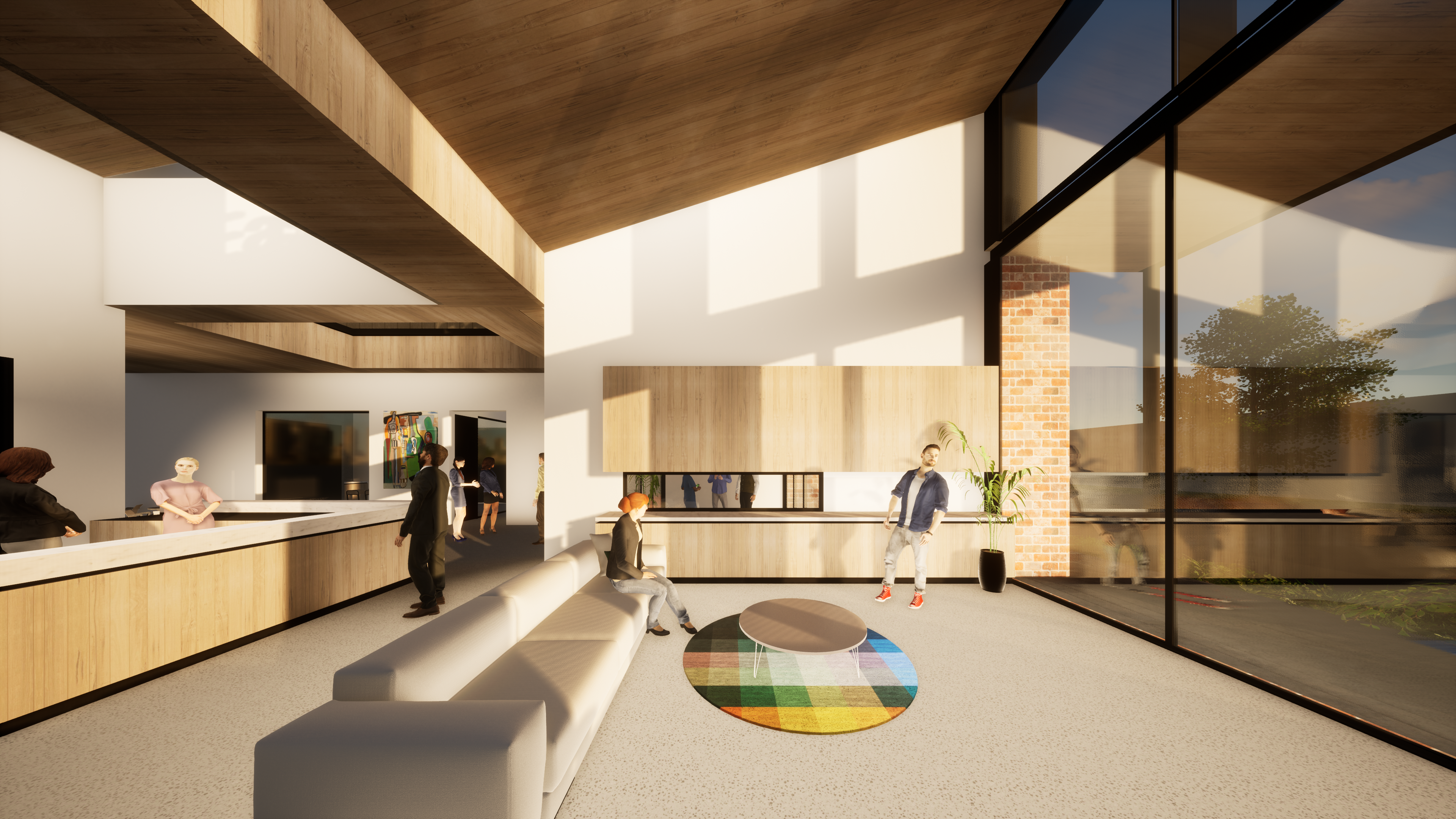 The new hub would be universally accessible and include flexible meeting spaces, a medium-sized conference or community space, and improved participation opportunities for women and girls through access to female-friendly facilities.
Pete says rigorous engagement with user groups has been key to developing the designs for the new hub to make sure it fits their needs. 
"We have worked extensively with stakeholders through three phases of concept planning to ensure a solid, planned and supported process."
Among those stakeholders is the Ballarat City Senior Citizens Club.
The Eastwood Community Hub would include a new home in a dedicated space for the Senior Citizens Club, which would move from its present location in Little Bridge Street.
Ballarat City Senior Citizens Club Vice President John Scannell says the new hub would support the club's ongoing service providing meals five days a week, and activities and outings for more than 300 members.
"The main advantage of a new facility is a new kitchen and new dining area for our members," John says.
With numbers climbing since the easing of COVID restrictions, the club expects the number of meals to climb back to pre-pandemic levels of 5,000 per year.
Working towards a more fully accessible Ballarat Railway Station and a more user-friendly Ballarat Bus Network
The City of Ballarat continues to advocate for transport related upgrades that will bring quality-of-life improvements for residents.
The Ballarat Railway Station is one of the only major stations in Victoria that is not Disability Discrimination Act (DDA) compliant.
There is no DDA compliant crossing point between platforms with options limited to crossing via steep stairs or using the level crossing outside the station.
Neither are viable for many people, including visitors and residents, particularly those living with a disability.
About 20,000 Ballarat residents live with disability, 6,600 of whom have a severe or profound disability.
Source: City of Ballarat's Disability Access and Inclusion Plan 2019-2022.
The City of Ballarat is also asking the Victorian Government to overhaul Ballarat's bus network to make it more convenient and user-friendly, with cross-city services replacing the existing railway station-based model.
Residents tell us the lengthy, indirect routes to key destinations, slow travel times and lack of frequency of services means catching a bus is an unviable alternative to using a car.
We need a responsive bus network which meets the needs of residents, job seekers, tertiary students and some of our more vulnerable younger and older residents who do not own a car, or cannot afford the cost of running a car.