A new chapter for a much loved Ballarat building | ourballarat autumn 2023
For Ballarat Library staff, it has been a hectic few months settling into life at the Ballarat Town Hall while redevelopment works are carried out at the central branch in Doveton Street. One of Ballarat's most historic and iconic buildings is now being accessed like never before.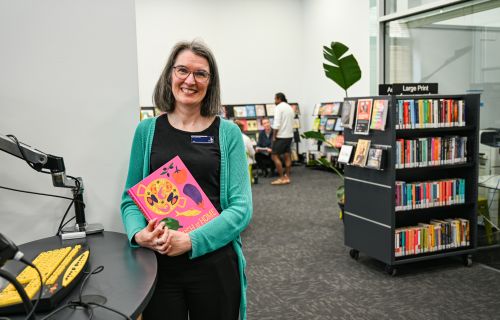 Operating a library out of the Town Hall has, in many ways, opened up a new world for Ballarat Library and Learning Coordinator Jo Lockwood.
After five years across various roles in City of Ballarat Libraries for Jo, a lot of faces from the community were quite familiar. But that quickly changed when the move was first made in November last year.
"We've had a lot of people come in who have only discovered the Library since the move to the Town Hall," Jo says with a smile.
"Having the Visitor Information Centre adjacent to us has also really benefited both groups, with tourists seeing what the library offers and local library users learning more about tourism in their own city."
Although the Town Hall is a place for all of Ballarat to feel welcome, its grand presence in Sturt Street hasn't traditionally been one that has seen people wandering in to read the newspaper, borrow a book, use a computer or take part in family reading sessions.
But in the north-eastern corner of the beautiful building, that's exactly what is happening.
"I think there was a little bit of nervousness coming into the Town Hall building for some people initially, but once they've come in for the first time, they've loved it," Jo says.
A brilliant family area
For Newington parents Hannah Foley and Shane Gunaratnam, Ballarat Library at Town Hall is not only a sanctuary but a social hub.
With their two young boys Sidney and Winston, the family are regulars for both the 'Baby Bounce Storytimes' and 'Wriggle and Rhyme Storytimes'.
"It's quite a nice activity just to get out of the house, have a little play, be around some families and kids," Shane says.
Hannah agrees. In addition to picking up some tips from Ballarat Library staff about reading to young children, she sees it as a fantastic social environment.
"It also gives parents an opportunity to meet other parents and for our kids to meet other kids," Hannah says.
"Sometimes being a mum can be a bit isolating so coming here, you get to interact with people, even if it is just once a week."
Ballarat Library Redevelopment
At the time of writing, works were progressing steadily on the Ballarat Library redevelopment and upgrade, which is being carried out by Ballarat company H Troon Pty Ltd.
The $7,484,031 project at the Ballarat Library includes an expansion to the second level of the building, a new entrance, purpose-built teaching areas, quiet areas, open space for socialisation and specialised children's and family areas.
The new entrance to the library will be easily accessible as it is central to the precinct, enabling connection to neighbouring services offered within Gov Hub and Civic Hall.
In the meantime, the pop-up library at Town Hall, as well as the Sebastopol and Wendouree Libraries, remain open as usual.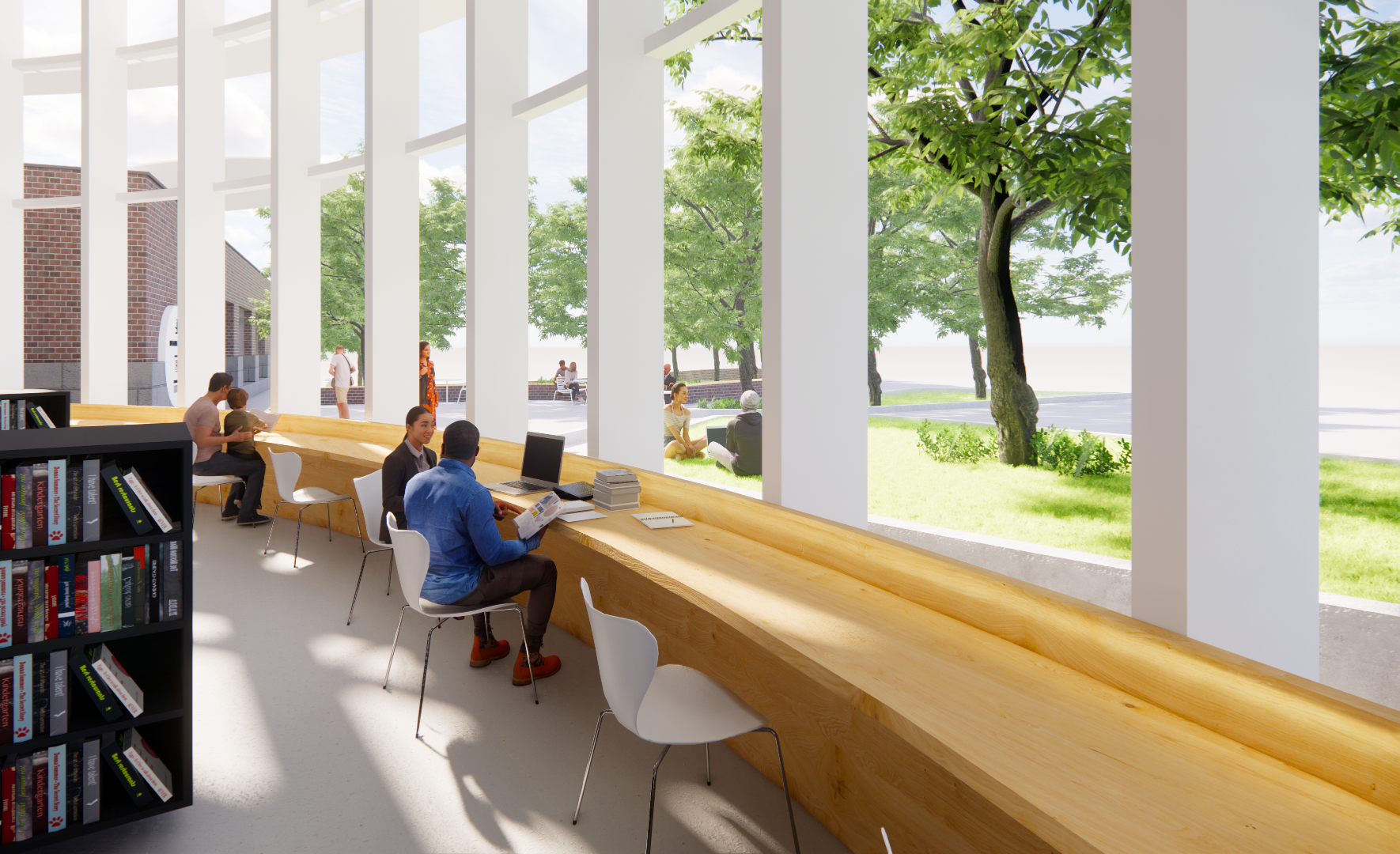 City of Ballarat Council Plan Alignment
The projects, initiatives, and ideas in this article align with the following goals of the City of Ballarat Council Plan 2021-2025:
Goal 2
A healthy, connected and inclusive community
Goal 4
A city that conserves and enhances our natural and built assets