Expressions of Interest for Circular Economy Projects
The City of Ballarat has a bold vision for Ballarat to become a fully circular economy by 2050, presenting an exciting opportunity for businesses to maximise value from our region's materials.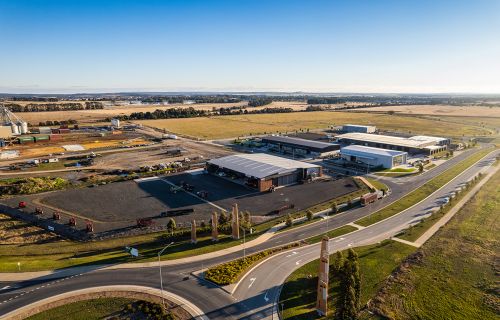 To complement the suite of projects already underway, the City of Ballarat and Development Victoria are concurrently releasing separate EOIs designed to achieve circular economy outcomes for the region. The EOIs will enable commercial opportunities to create collaborative, innovative and future-proofed solutions through the utilisation of the region's land and materials.  
This will achieve circular economy outcomes that ensure social, environmental, and economic benefits for both the business and the broader region. In practice, this opportunity seeks respondents who: 
Utilise and add value to the region's end of life material streams 

Incorporate recycled and remanufactured materials into supply chains 

Operate in line with circular economy principles 

Design buildings and infrastructure sustainably
Businesses can choose to participate in: 
Interested organisations must apply for each EOI separately.
City of Ballarat EOI
This EOI is led by City of Ballarat and supported by Central Highlands Water and six local councils, collectively known as the Ballarat Region Circular Economy Procurement Group. It seeks to identify the capacity and capability of businesses and consortia to provide circular economy solutions with the region's end of life material streams. Proposals will be accepted for a single material, multiple materials, or all materials.
EOI now closed
Development Victoria EOI
To complement the City of Ballarat Materials EOI, DV is concurrently releasing a separate EOI for land within the Circular Economy Precinct in Ballarat West Employment Zone (BWEZ). This opportunity enables businesses to secure fully serviced, high exposure lots within the strategically positioned 14ha of BWEZ Stage 3.