ASPIRE online platform
Research from Europe shows moving to a circular economy could increase economic growth by between 0.8% and 1.4% per year.  This would mean an annual increase in Ballarat's GRP of $57-$100 million and 380-680 extra jobs.  We are encouraging Ballarat businesses to think twice about adopting a circular economy.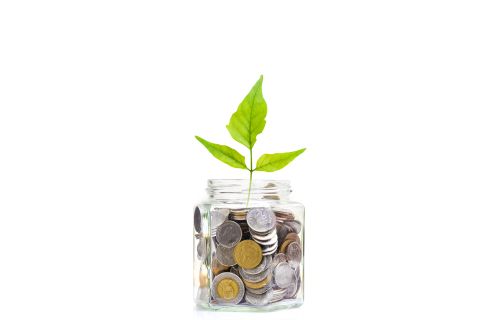 What is ASPIRE?
The Advisory Stream for Process Innovation and Resource Exchange (ASPIRE) is an online marketplace for business to exchange their waste as a resource. 
ASPIRE allows businesses to have unlimited resource listings, so they can sell excess waste materials online and build relationships with buyers and sellers. This is in turn diverts excess waste resources from landfill and creates new revenue streams.  
Developed by the CSIRO, ASPIRE can:
help manufacturers to offset the increasing costs of using landfill
create an online matchmaking tool for material resource exchange
work with local councils to find new ways to solve your waste issues  
match waste resources from one business to another business, to remanufacturer, purchase or recycle
reduce waste going to landfill
Why should my business be involved?
From survey results, the environment is an important issue for our community and your customers. 
We are working hard to reduce waste going to landfill each year and to find a simple process for our business community to do the same. 
Your involvement means you can:
save on waste disposal
earn revenue from waste
divert waste from landfill
create new supply chains
connect with other businesses
build innovative solutions for re-use and recycling
identify opportunities for exchange or sale
keep track of waste diverting from landfill
exchange resources
CO2 emission savings
What is City of Ballarat doing to reduce waste?
A kerbside green waste service was introduced in 2016, reducing contamination in general waste bins and saving approximately 4,000 tonnes of waste going to landfill each year. Use of recycling streams in Ballarat has increased to above 50%, which is above the Victorian average, and has reduced greenhouse gas emissions from landfill.
What resources can I trade?
organic material
chemicals
paper and cardboard
liquids
metals
e-waste
plastics
furniture
glass
wood/timber
textiles
automotive parts and machinery
hazardous material
plus more
Is there a cost to be involved?
If you have less than 20 employees your membership is free under our 12-month agreement with ASPIRE.
If you have more than 20 employees, there may be a fee involved.
Please touch base with our team to discuss further.
Your business must be located in the Ballarat local government area.
Handy videos to get you on your way to a circular economy!
Page topics