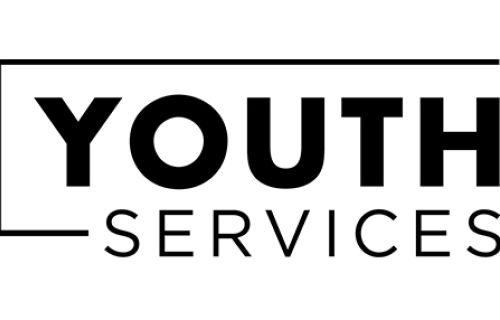 The City of Ballarat Youth Awards provide the opportunity to recognise and celebrate our city's outstanding young people aged 12 -25. 
Since 2005, the City of Ballarat Youth Awards have recognised the outstanding contributions that young people make in the Ballarat community. We wish to shine a light on the leadership, innovation, kindness, and exemplary commitment to community that young people demonstrate. 
Open to people aged 12-25, the awards are designed to celebrate the achievements of young people, as well as recognising influential adults who empower our youth and create opportunities for them to thrive.  
The 2023 awards ceremony was held on Friday August 11, where all nominees were recognised and winners announced.
2023 Winners
Major Award 12-17
Jasmine Goon
Major Award 18-25
Keeley Johnson
Compassion and Care Award
Keeley Johnson
Equity, Diversity & Inclusion Award  
Albert Mumba
Group Project Award
Delacombe Junior Youth Spiritual Empowerment Group
Influential Adult – Volunteer
Wendy England
Influential Adult – Worker
Nikki Bell
Leadership in Sport & Recreation Award
Mitchell Hardman
Personal Growth Award
Delana Wright
Positive Leader Award
Gabriel Gervasoni
Young Creative Award
Jasmine Goon
Youth Volunteer Award
Noah Quick 
2023 Nominees
Compassion and Care Award
Curtis Laurie
Keeley Johnson
Miasie Dean
Olivia Beechey 
Equity, Diversity & Inclusion Award
Albert Mumba
Gabriel Gervasoni
Kailah Scott
Quinn Halligan
Tara Kelly
Val Slade
Zhengjun (Jerry) Zhou
Group Project Award
Barlinjaan Dance Group
Delacombe Junior Youth Spiritual Empowerment Group – "JYSEP Delacombe Environmental Service Projects"
Hayhoe Boarding House - Ballarat Grammar - "Do it for Dolly"
Supportive Friends Co-Design Group – "Supportive Friends Mentoring Program Co-Redesign Project"
Year 11 and 12 VCE VM students at Loreto College – "Do it for Dolly Day"
Influential Adult – Volunteer
Ange Quinn
Brett Atkins
Hayley Bentley
Mary Parsons
Nathan Hill
Ross Gay
Samantha Milne
Wendy England
Influential Adult – Worker
Asha Buckmaster
Brendan Hewitt
Craig Moore
Jack vanderHeyden
Jacqui Macmillan
Jesse Park
Meagan Cowton
Nicole Brudenall
Nikki Bell
Oliver Scott
Susan Larmer
Leadership in Sport & Recreation Award
Isabella (Bella) Davies
Jalal hawli
Jemma Amoore
Laila Lappin
Mitchell Hardman
Personal Growth Award
Bridget Bales
Cobain Tipiloura
Cory Bradley-Hodges
Davey Morrison
Delana Wright
Ella Gowans
Isabelle Haywood
Lachlan Brown
Olivia Chrystal
Olivia wiggins
Peter Bradley
Riley-Connor DW McCaw
Sarah Rylands
Tara Kelly
Positive Leader Award
Alexandra Grieve
Ann Mary Chalakkal
Ashlyn Hall
Bridget Bales
Ella Gowans
Gabriel Gervasoni
Ipsita Sen
Jacob Osenaris
Josh Cronin
Kyeema Brown
Matthew O'Brien
Mikala Lund
Shyla Wilson
Vadim Rudoi
Young Creative Award
Bede Mercer
James Halsall
Jasmine Goon
Jorell Mobbs
Youth Volunteer Award
Anushka Kalra
Chloe Yeluri
Jacob Osenaris
Kadin Long
Maggie Cai
Noah Quick
Quinn Halligan