Victoria Park
Victoria Park is a large recreational area and one of Ballarat's most significant parks. On 23 May 1890 citizens helped plant more than 3000 trees to celebrate Victoria's first Arbor Day.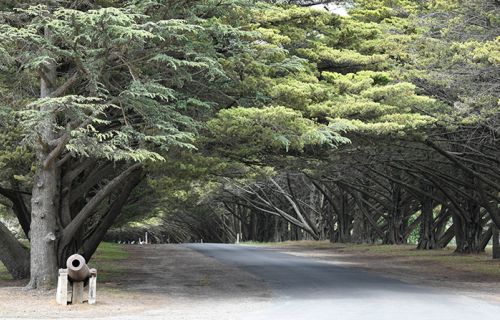 What facilities are available?
Walking paths
Sports ovals
Shade shelters
BBQs
Picnic tables
Toilets
Car Parking
Inclusive Play Space
The inclusive play space features multiple play zones and accessible equipment designed for people with all abilities. Opened in 2016, the play space is visited by about 140,000 people each year.
It's not a dedicated space for people with disabilities; instead it's designed for use by all. It's a place where children, parents, grandparents and carers of all abilities and ages can play and socialise side by side. It is a place that improves community connectedness.
The project was made possible with the support of Touched by Olivia, community and business partners and the advocacy of the Disability Advisory Committee. The Inclusive Play Space is part of the Livvi's Place Network.
Features
double flying fox
multiple swings
slides
carousel
a year-round passive/imaginative water play precinct
an adult changing place to cater for the needs of people that need a hoist and table to use a toilet