Start your family research journey while we're staying home
Have you wanted to start researching your family history and find out more about your ancestors?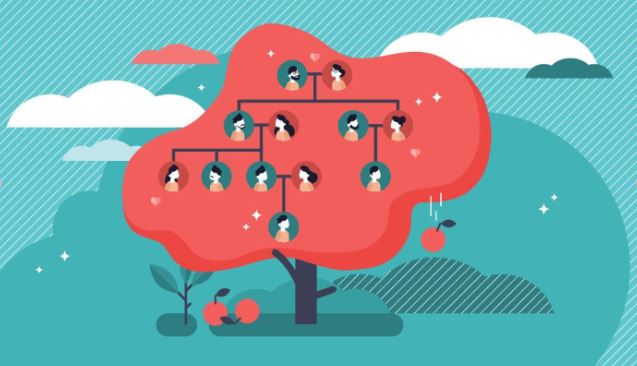 Now is a great time to start gathering every bit of information you can about your family and to begin writing it down. This is a great family activity for kids, teens and adults to learn a little more about where they come from. 
Researching your family history is a lot like solving a crime – you start with some names, dates, places and as you find clue after little clue, a bigger picture can start to form.  
Sometimes you may get stuck and need help. It's a perfect excuse to call a friend or family member to check in on them and see what they may know.  
Family history research can at times be difficult, frustrating and discouraging. But when you find that first clue to where you come from, then the next and then the one after that, you'll become hooked. Remember, the more information you initially provide, the more you'll find in databases, books and external services. 
Where do you start? 
The State Library of Victoria is full of information for novice Family History researchers and we've mentioned some of these tips and resources below. They also provide extensive research guides you may find useful for your search. 
The very first thing you need to do is write down everything you can think of about you, your family and any extended family you can think about. Some details to try to find are: 
Birth, marriage and death dates (years at the very least) 
Siblings names  
Towns and cities of residence throughout their lifetime 
​​​​​​​Immigration details including country of origin, ship name, port of arrival and year of travel 
When you've written down everything you know, now's the time to call your friends and family to find out what they know. While you're chatting, don't forget to ask for copies of any documents they may have – you'll need these for the next step.  
To help with collecting this information, we recommend printing off this pedigree chart or this drop line chart from the State Library of Victoria to compile the details you've collected. This will show you what gaps you are missing for general details and will show relationships through the family. 

Collect copies of any documents you have, and your family may hold. These can hold clues you may not have considered in the first round of information gathering. Examples can include birth, marriage and death certificates, letters, family bibles, photos, baby books, newspaper clippings and diaries.  
Remember that keeping all the information you collect organised and easily accessible is key to having a happy experience while researching your family history. 
Use research tools and databases to fill some of the gaps you've got still. Here's some resources you can access from home: 
These resources should get you started but remember that there are other avenues, so check out the State Library of Victoria's research guides for more tips and suggestions. 
If you hit a roadblock and need a more assistance, the Ballarat Research Hub at Eureka provides access to a local historical librarian who can assist with your basic family or local history research enquiries. When the Eureka Centre reopens to the community, he can assist with more in-depth research. Follow the Eureka Centre Ballarat on Facebook for more information about this service.