Welcoming Ballarat's newest citizens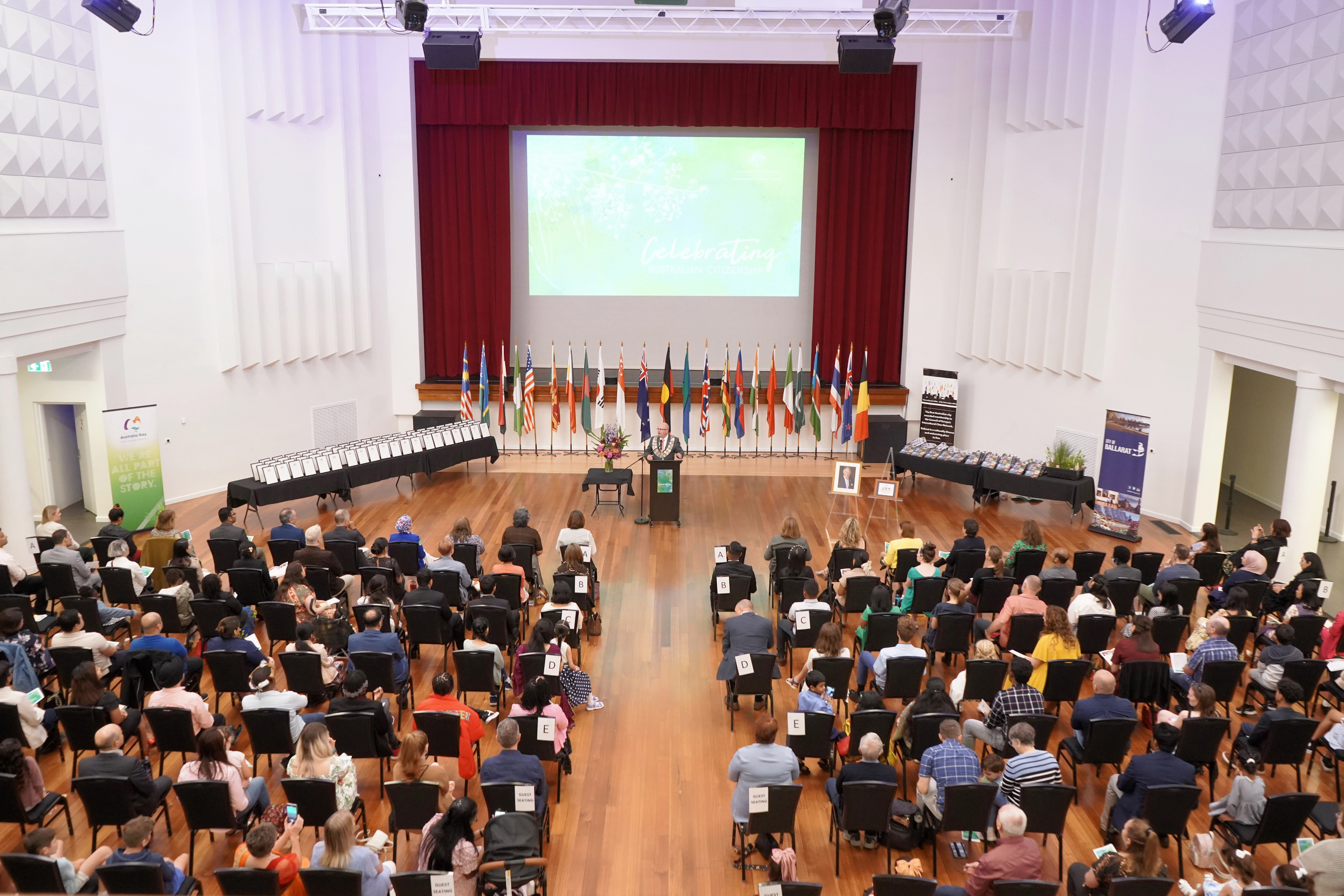 The City of Ballarat welcomed 79 new citizens from 20 countries at a Citizenship Ceremony at Ballarat Civic Hall yesterday.  
New residents from countries including Britain, Bangladesh, Belgium, Cambodia, China, India, Iraq, South Korea, Malaysia, New Zealand, Nigeria, Pakistan, Philippines, Republics of South Sudan, Singapore, Solomon Islands, Sri Lanka, Thailand, United States and Zimbabwe made the pledge of commitment to Australia and became Australian citizens at the event.  
The Citizenship Ceremony marks the final step in the journey to becoming an Australian citizen. Citizenship Ceremonies provide important rights and responsibilities for new residents, including the right to vote, stand for public office and to travel on an Australian passport. 
City of Ballarat Mayor Cr Des Hudson presented the Certificate of Australian Citizenship and a gift to each citizen to mark the occasion. The ceremony then featured the singing of the national anthem. 
Cr Hudson said he was proud to welcome Ballarat's newest citizens to the region.  
 
"Cultural diversity is one of our region's many strengths," he said.  
 
"Our newest citizens bring with them a breadth of knowledge, experience and skills, as well as rich cultural heritage, from across the world.  
"I'd like to extend a warm welcome to our newest citizens and to thank them for their many contributions to Australian society and our region."  
The City of Ballarat holds Citizenship Ceremonies on behalf of the Department of Home Affairs throughout each year. For more information about Citizenship Ceremonies in Ballarat, including dates for upcoming ceremonies, visit the Citizenship Ceremonies page on the website.