State Government to extend e-scooters in Ballarat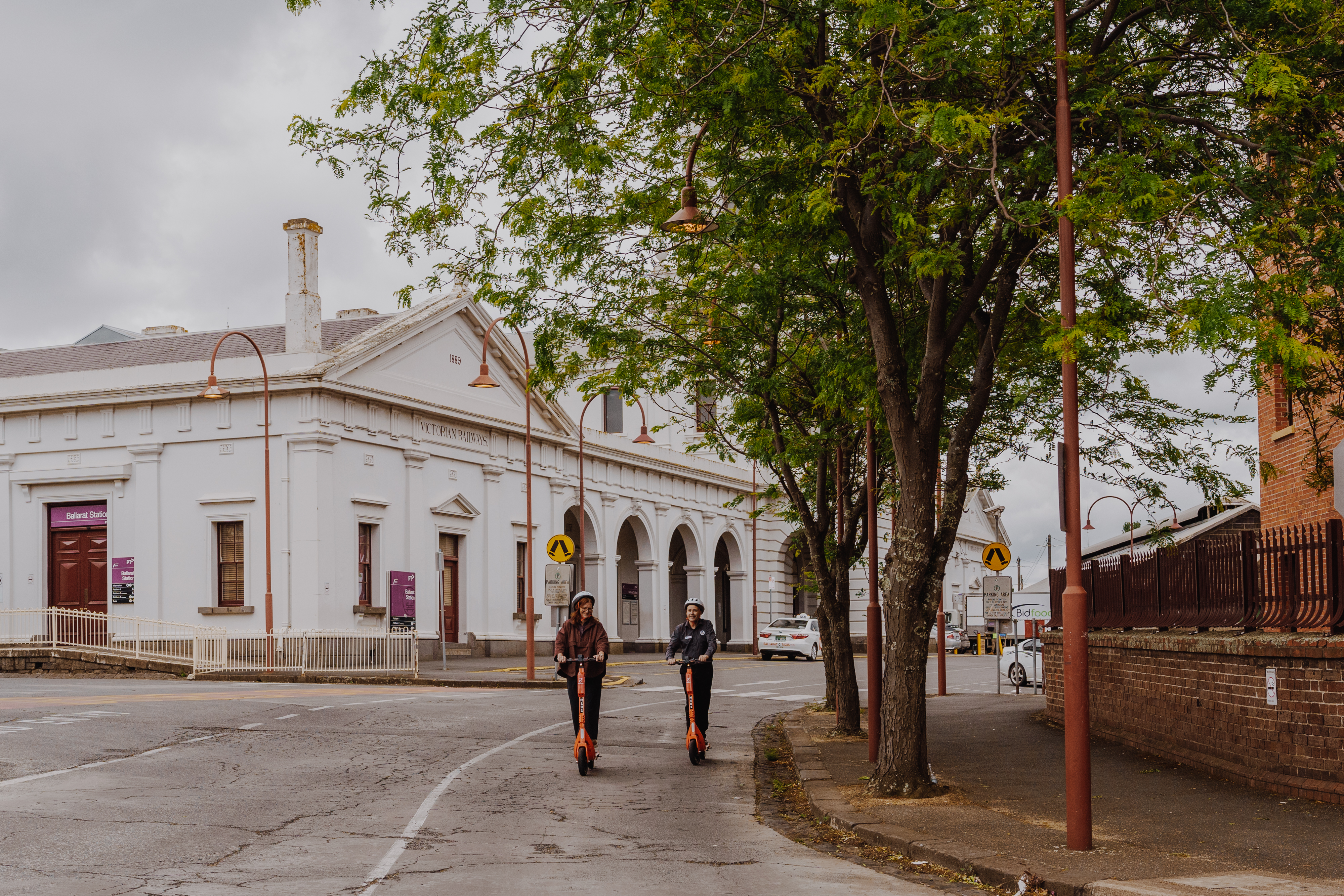 The City of Ballarat has welcomed the announcement by the State Government of an extended e-scooter trial in Victoria.  
The announcement confirmed the existing arrangements for the shared e-scooter scheme in Ballarat will continue for a further six months, whilst privately owned e-scooters can also be used under the same trial rules during this period across the entire state.  
The rules now allow for people 16 years and over to ride, require users to wear a helmet, travel at maximum speeds of 20 km/h and ride on local roads that have a speed limit of up to 60km/h. 
At the conclusion of the State Government's extended trial a report will be prepared for Council to consider next steps for shared e-scooter schemes in Ballarat.  
In the interim, the existing shared e-scooter arrangements with Neuron will continue. 
Neuron's data shows that riders in Ballarat have travelled more than 450,000 kilometres on the shared e-scooters during the trial, with more than 200,000 individual trips taken.  
The average trip is 2.3 kilometres, which is longer than the average trip in the Melbourne trial.  
More than 63 percent of rides taken on the Ballarat e-scooters replaced what would have otherwise been a car trip.  
The top safety concerns identified as part of the Ballarat trial so far have been riding on footpaths and not wearing a helmet.  
Any users riding on footpaths or disobeying other rules face penalties. 
City of Ballarat Mayor, Cr Des Hudson said with the popularity of e-scooters in Ballarat it was exciting to have the trial extended.  
"The e-scooters provide a safe, fun, and environmentally friendly way to see our beautiful city," he said.  
For more information on the e-scooter rules visit VicRoads website