Spilt Milk hailed a success in Ballarat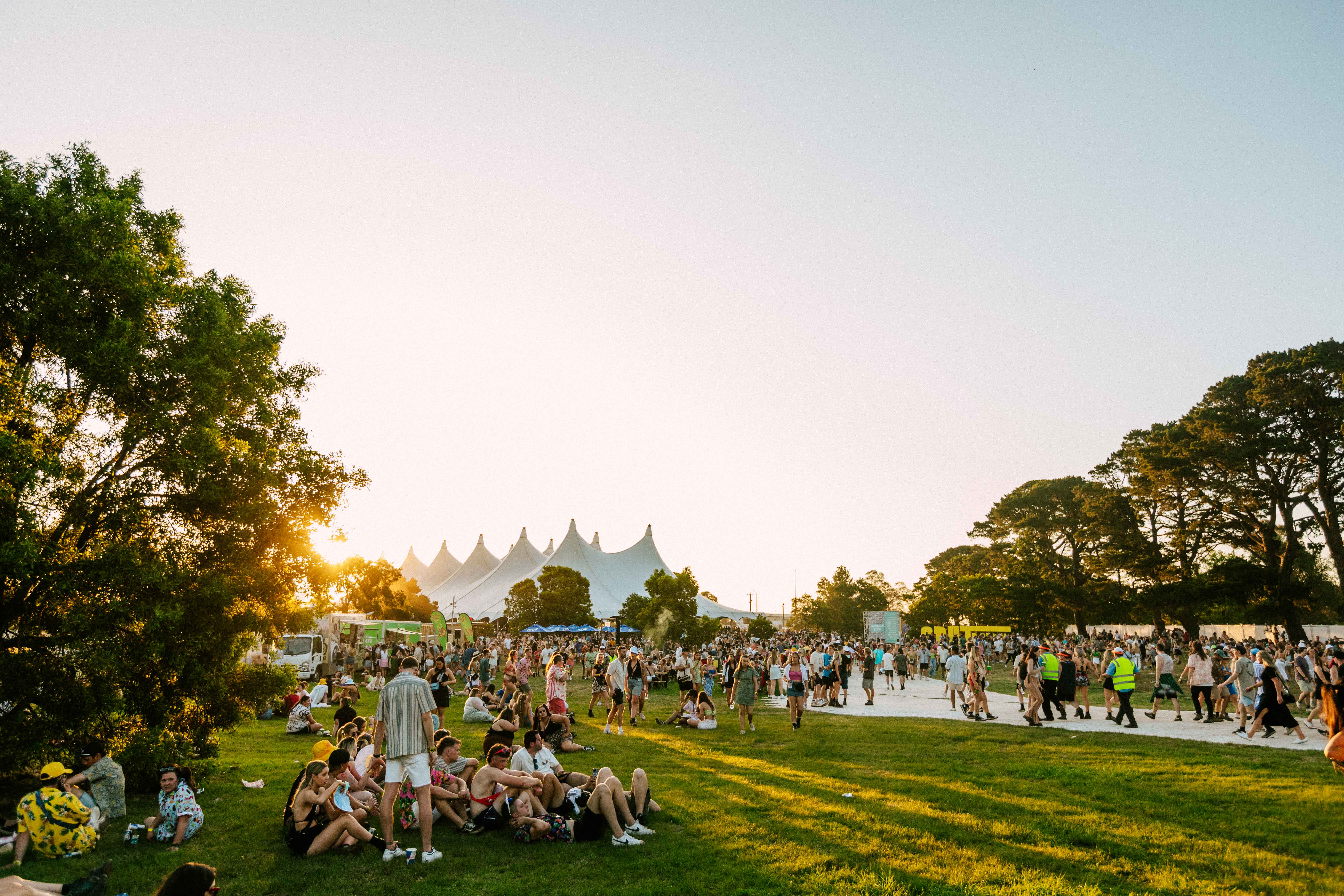 Spilt Milk music festival has been declared a success after being held in Ballarat at the weekend. 
More than 32,000 people attended Victoria Park on Saturday for the one-day event, which attracted some of Australia's biggest musical acts and world-renowned performers. 
The full economic impact is still being calculated, although it is expected to eclipse the $3.7 million generated for Ballarat when the event was last held in 2019. There were 28,000 tickets sold the last time the event was held in Ballarat. 
City of Ballarat Mayor, Cr Des Hudson, said the event proved to be a benefit for the city. 
"The entire city was a hive of activity for the weekend, with thousands of tourists filling hospitality venues and accommodation," Cr Hudson said. 
"To be able to host such a large-scale event in Ballarat is crucial as we continue to bounce back from the pandemic. 
"Events like this really do put us on the map and show we are a destination city. 
"We would also like to thank all Victoria Park user groups and individual park users for their cooperation and flexibility surrounding the Spilt Milk festival." 
Spilt Milk also declared the event a success. 
"It was great to be back in the beautiful Victoria Park in Ballarat for our second installment of Spilt Milk," Spilt Milk said in a statement. 
"With another successful year, we hope to continue our ties to the local community, bringing the best live music to the people of Victoria, and beyond." 
Victoria Park will remain closed to the public until 6pm on Wednesday 7 December, to enable festival crews to safely pack up infrastructure from the event. 
The City of Ballarat's parks and gardens team will then be able to fully assess the festival's impact on the ground conditions. 
Despite extensive efforts by the City of Ballarat and festival organisers to mitigate damage, including repositioning large sections of the event footprint, there are early indications some sporting fields have sustained damage to the playing surface. 
However, most damage is expected to be rectified in the coming weeks. 
The City of Ballarat has developed plans and worked closely with user groups to find alternative venues in the immediate future.  
Photo: Spilt Milk photographer.