Parent Place seeking volunteers this National Volunteer Week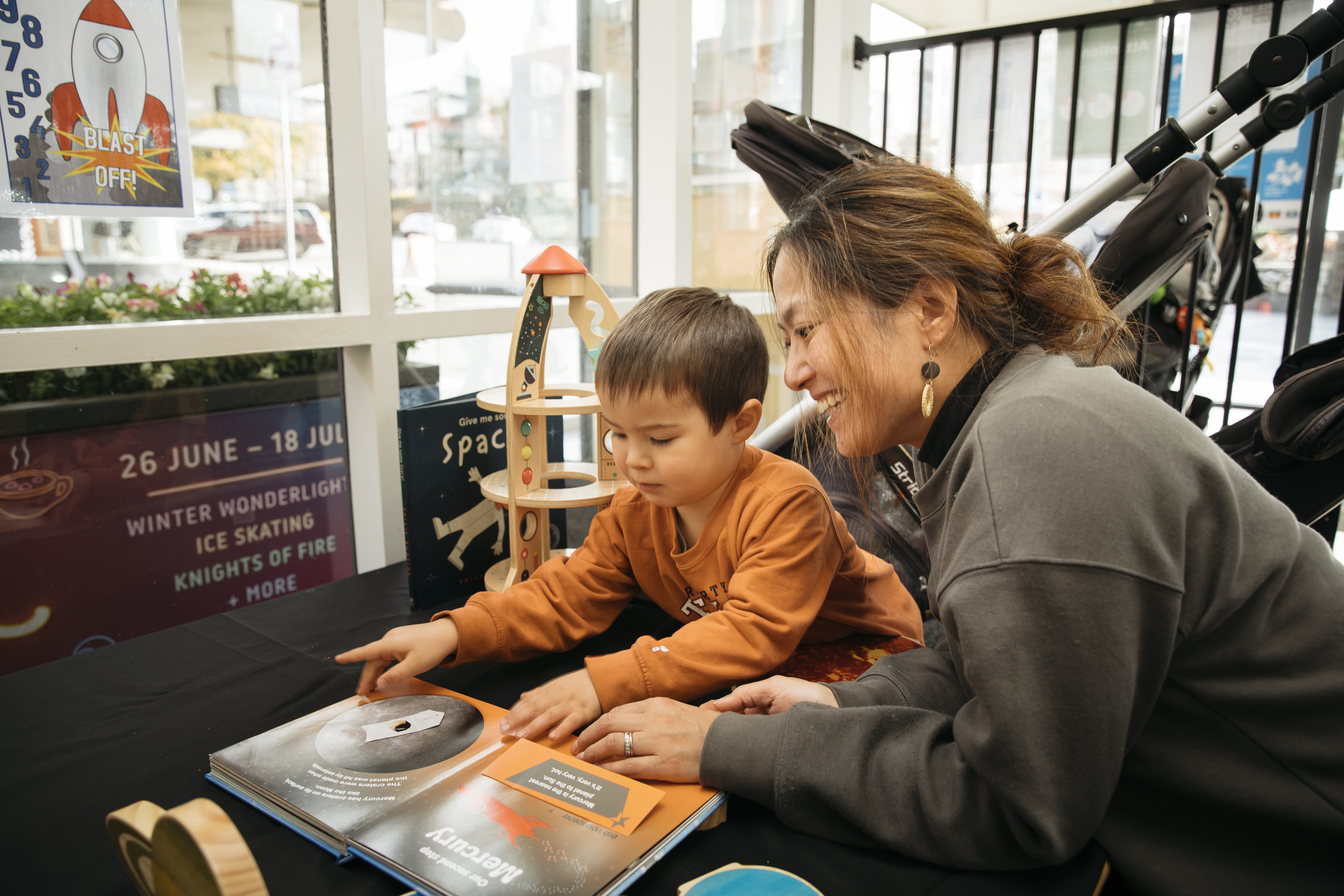 City of Ballarat's Parent Place is seeking dedicated Ballarat people to support local children and families by volunteering and giving a helping hand at the centre. 
Parent Place is a free service in our region providing connections to family services, a safe space in the middle of town, and help and support for families and carers.  
Families can also visit Parent Place to feed and change their children and have a play or socialise with other families and residents.  
Parent Place also provides information on services relevant to young children including playgroup, Maternal and Child Health, childcare, Family Day Care, immunisation and kindergarten including kindergarten registration.  
Parent Place also has a great array of free activities on offer each week. 
Volunteers at Parent Place help make visitors comfortable by greeting them at the door as well as providing information about services and support and engage with members of the public attending Parent Place in a positive, helpful and non-judgemental manner. 
City of Ballarat Deputy Mayor, Cr Amy Johnson, said Parent Place is such a positive space for parents and carers in Ballarat and needs a little help from the community.  
"Parent Place is the absolute best; I go there regularly with my two girls and have experienced first-hand what a wonderful service it is" 
"It's helped so many parents and carers to make news friendships and to connect with services in a space that's friendly, safe and totally free," she said. 
"It's primarily staffed by community volunteers, who each work a couple of hours a week supporting families and ensuring they feel welcome and comfortable in this space. 
"We know that having access to services in a safe and supportive environment is so important for the healthy development of children and families in our region. 
"We'd love to hear from anyone who's interested in this fantastic and fun volunteering opportunity where you can make a real difference in the lives of families in our community." 
It is National Volunteer Week, and City of Ballarat would love to hear from anyone thinking about volunteering.  
To apply for a volunteer role at Parent Place, visit careers.ballarat.vic.gov.au or for further information, please contact parentplace@ballarat.vic.gov.au.  
For more volunteering opportunities with City of Ballarat, visit www.ballarat.vic.gov.au/volunteer  
Applications seeking to volunteer at Parent Place will require to pass a Working with Children Check and Police Check as part of their volunteer application.