New Intercultural Garden proposed in prominent Ballarat location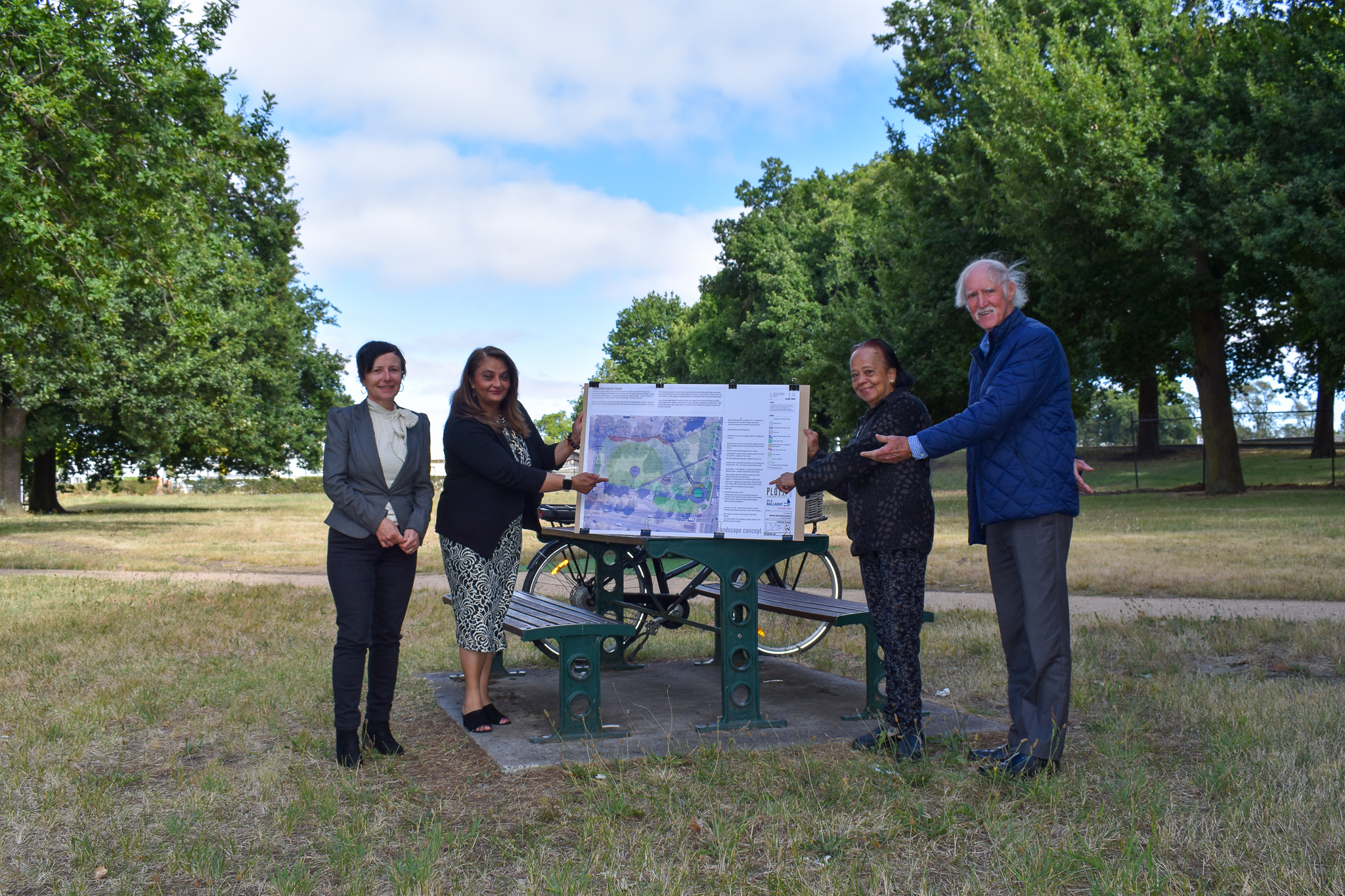 A new, worldly garden could help ensure a prominent open space in Sturt Street is enhanced for the entire community. 
The City of Ballarat is seeking public feedback on an Intercultural Garden, proposed to be created on the north-western corner at the intersection of Sturt and Pleasant streets, near the City Oval football ground and City Oval Bowling Club.  
The proposed project would seek to enhance the beauty of the existing space, while improving amenity and access to and through the greenspace. 
The Ballarat Intercultural Garden proposes creating a community place for all cultures to gather, surrounded by a diverse environment featuring plants from around the globe. 
In designing the plans for the garden, the City of Ballarat has worked closely with the Intercultural Advisory Committee and PLOT Landscape Architects.  
The proposal features a display garden on the corner of Sturt and Pleasant streets that would feature themed planting displays that reflect Ballarat celebrations, similar to the Victoria Street garden bed. 
Other features to be included would be: 
A community flag pole 

A barbecue and shelter 
A circular paved platform (10-metre diameter) at ground-level for performances or gatherings 

Additional plants and garden areas 
City of Ballarat Councillor, Cr Belinda Coates encouraged the community to help shape the area's future. 
"It is such a prominent location and area that needs a bit of love and attention," she said. 
"An intercultural garden would be a wonderful way to bring lots of diverse backgrounds together and celebrate the cultures that contribute so much to Ballarat. 
"It can be something that generates pride within the whole community and something to celebrate." 
The initiative to create the Intercultural Garden was part of the City of Ballarat Intercultural Plan 2002-2026, which was endorsed at the October 2022 ordinary council meeting. 
Drop-in consultation sessions will be held at the site of the proposed garden at the north-western corner of the intersection of Sturt and Pleasant streets at the following times: 
Wednesday 8 February, 4pm-5.30pm 

Thursday 9 February, 12pm-1.30pm 
Wednesday 15 February, 11.30am-1pm 

Thursday 16 February, 5pm-6.30pm 

Wednesday 22 February, 4pm-5.30pm 
An additional consultation session will be held at the Ballarat Regional Multicultural Council (BRMC) at 25/39 Barkly St, Bakery Hill on Wednesday 22 February from 12pm-1.30pm. 
To view the plans and provide feedback, visit the City of Ballarat MySay page. Submissions will be open until 28 February.