Last Days to enter Ballarat's Best Ideas Competition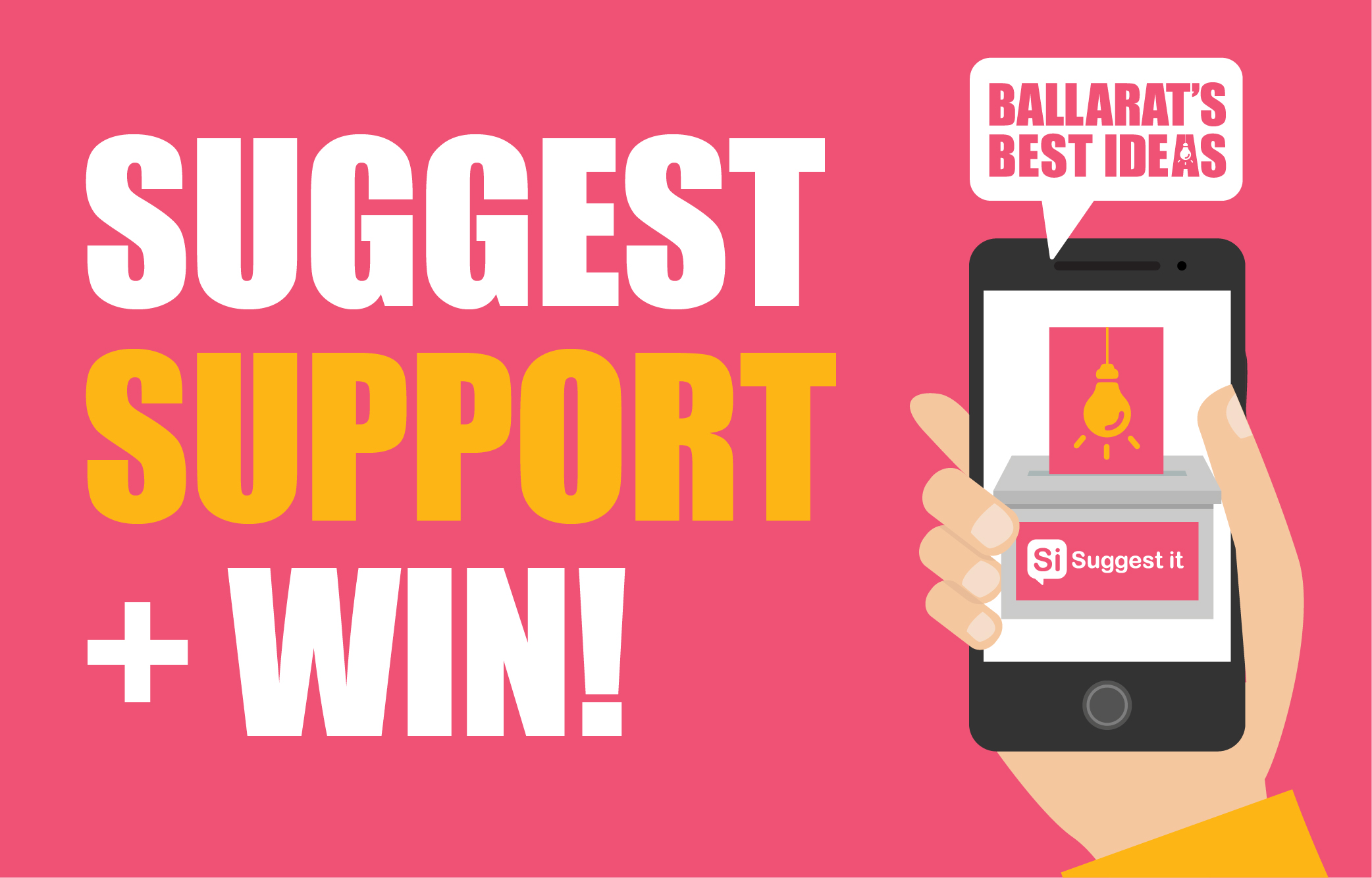 The Ballarat community is urged to send through their suggestions to improve local businesses and organisations before the Ballarat's Best Ideas competitions closes on  Friday 14 May.
Since its launch in April, the City of Ballarat and Commerce Ballarat, in partnership with Suggest it has been asking for ideas to aid in Ballarat's post-lockdown recovery.
Hundreds of ideas have already been submitted to the competition, and three will be chosen by an expert panel of judges as Ballarat's best ideas.
The Ballarat business community has thrown its support behind the competition, with a range of sectors signing up. Twenty-five percent of participating businesses  are in accommodation and food, 21 per cent  retail, 13 per cent in health care and 11 per cent in education.
The competition is powered by the Suggest it platform, which is a digital suggestion box promoting innovation and positive ideas among local businesses.
Suggest it co-founder Ben Wearne said he had been impressed with the scope of ideas the community had submitted.
"We have seen ideas that are big and bold, such as for major infrastructure development and city-wide events, through to smaller but impactful ideas such as menu suggestions for a local café, and even ways that businesses can help their customers connect.
Suggest it co-founder Nick Clare said the competition gave businesses and organisations the benefit of being able to respond to their customers' ideas to help them boost their performance.
"We have only seen positive and constructive suggestions come in on the platform with a real sentiment from our 'Gurus' that there is a sense of wanting to make their business community better, even if the idea comes from a not-so-positive experience."There is a clear sense of altruism and commitment to community shining through."
Ballarat Mayor, Cr Daniel Moloney says the City is pleased to be working with Suggest it on a project that has brought the community together in a positive way to assist the business community with innovative and clever ideas ." 
"If there is one thing we have learnt during COVID is our ability to adapt and explore how we can do things differently and in some cases,  better," he said.
Formation Hairstylists owner Rebecca Reeves said the suggestions were invaluable to small business owners.  "Ballarat's small business scene relies on innovation and being creative to succeed and grow. Having a platform like Suggest it allows us to reach a broader audience and provides us with the ability to hear ideas from our clientele. We've already received some great ideas and can't wait for more to come."
Commerce Ballarat CEO Jodie Gillett says: "We have be so pleased with the response from local businesses to get on board Ballarat's Best Ideas, demonstrating a willingness to listen and grow from their customers.
Visit www.suggestit.com.au/bbi to participate.