Her Majesty's Theatre accessibility works underway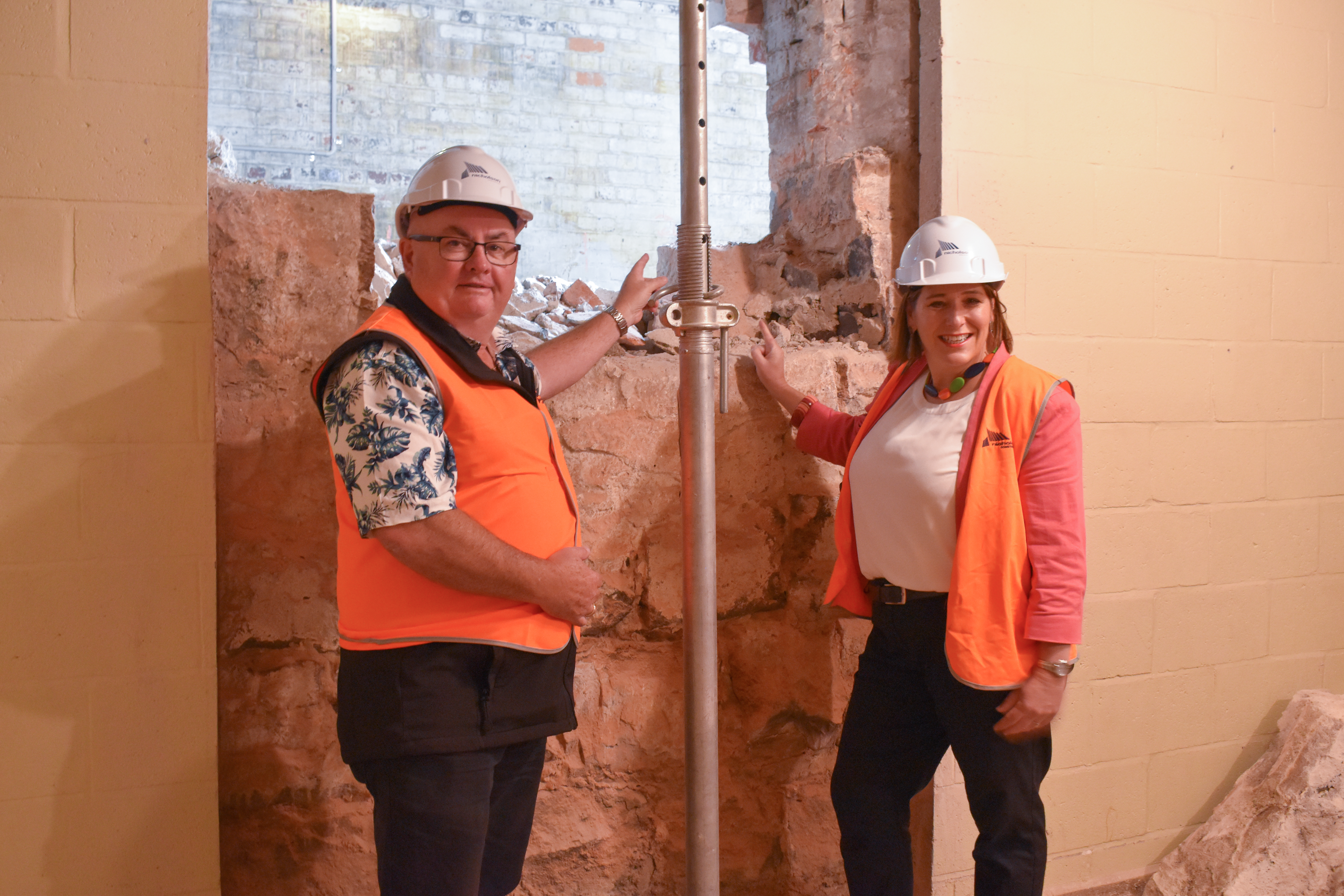 Her Majesty's Theatre will be safer and more accessible for theatre goers of all abilities, as restoration works commence at the Ballarat icon.
On Wednesday, Member for Wendouree Julianna Addison represented Minister for Regional Development Harriet Shing alongside City of Ballarat Mayor, Cr Des Hudson to mark the start of Stage 3 upgrades.
The project is supported by $10,000,000 from the State Government's Regional Jobs and Infrastructure Fund and $4,799,533 from the City of Ballarat.
The works to ensure modern compliance standards include installing two new passenger lifts (front and back of house), accessibility improvements, improved fire safety as well as a new box office and bar.
Works are expected to take about 17 months to complete.
Cr Hudson said it was an exciting milestone in Her Majesty's Theatre's long and prestigious history.
"We are delighted to see Stage 3 works for our beloved Her Majesty's Theatre now underway," he said.
"These critical improvements will bring the 147-year-old venue up to modern accessibility standards and ensure future generations will continue to enjoy this icon of Ballarat."
Member for Wendouree, Juliana Addison said the restoration was in good hands with local firm Nicholson's Constructions completing the upgrades.
"Her Majesty's Theatre showcases some of our finest artistic talents and is beloved by locals– I'm delighted its future is being secured, while boosting jobs at the same time," she said.