Funding finalised as part of Empowering Communities grants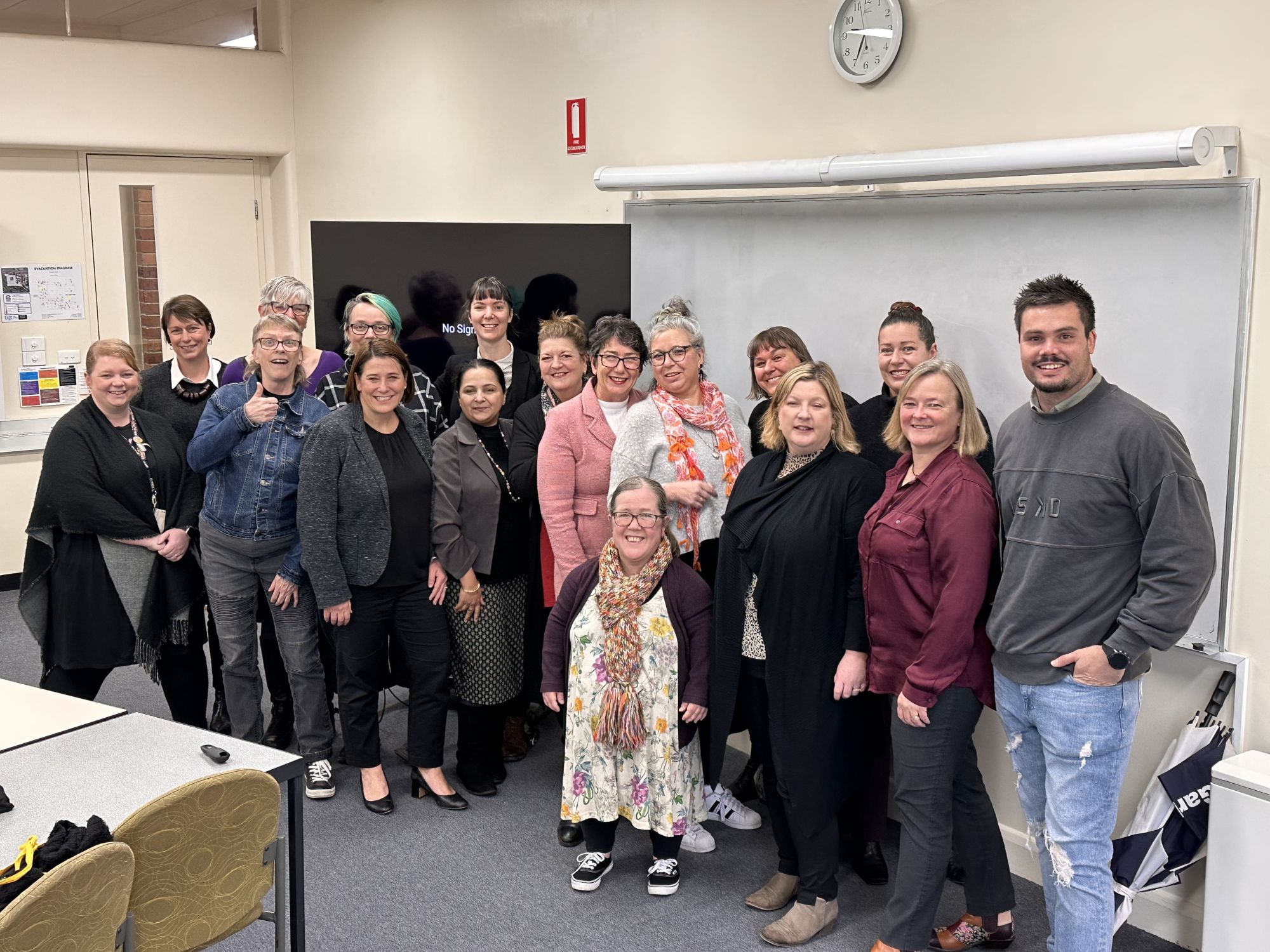 Ballarat has taken a major step towards creating a safer and more inclusive city.  
The Empowering Communities Local Action Group has selected projects for funding, with 10 recipients sharing in more than $500,000.  
Empowering Communities is an initiative of the Victorian Government, in partnership with the City of Ballarat and the Ballarat Empowering Communities Local Action Group.
The grants program funds organisations and projects with key objectives of improving feelings of safety and belonging and decreasing instances of crime, discrimination, and anti-social behaviors.  
The program is aimed at priority groups including LGBTIQA+, culturally diverse, women, people with disabilities, young people, and First Nations communities.  
The following organizations and projects were successful in attaining funding:  
Women's Health Grampians: Accessibility for all - Safety and respect for women with disabilities in Ballarat ($101,944)  
This project will employ a woman with a disability as a Gender and Disability Equality Advisor to develop a program that aims to challenge and address community attitudes, behaviour and culture that support ableism in the Ballarat community. It will include developing a positive community campaign using an empowerment model and an Action Kit to support community groups and organisations to be inclusive of women with disabilities.  
Lance TV: LGBTIQA+ Media Broadcasting Project ($72,688)  
This project will work with LGBTIQA+ communities living in Ballarat to create media content which celebrates LGBTIQA+ communities, amplifies increased awareness about LGBTIQA+ communities and promotes safety, including what good allyship can look like, and create positive change around the reporting of targeted crimes against LGBTIQA+ people.  
Ballarat Regional Multicultural Council: Connect, Nurture, Grow ($70,859.50)  
The 'Connect-Nurture-Grow' Project will support and open opportunities to again come together in safe, trusted and culturally resonant settings such as libraries and Ballarat Welcome Centre for conversation, dialogue and training. Project activities will target the gaps that multicultural communities experience and include programs such as:    
Creative Lab Audio Studio training for a range of audio productions will strengthen communication skills, nurture connection and facilitate exchange of culture, especially through conversations about wellbeing.   
Parenting Workshops for Culturally and Linguistically Diverse (CALD) families in a hybrid cultural environment will promote positive interpersonal connections within and between families, making room for children and youth to feel nurtured and less conflicted. 
Regular gatherings at safe and welcoming places coupled with 'grow together' cultural food and gardening workshops will encourage and enable women and children to reconnect with their roots and with each other.  
Yarn Bark: Turn to Me Ltd. ($49,000)
Turn to Me Ltd, in partnership with Ballarat Community Health and YLab Global, will conduct the Community of Care Co-Design Project, an initiative that meaningfully engages First Nation's and CALD young people.  
Capturing lived experience and insights, specifically in relation to safety, mental health and wellbeing, the co-design process will involve unpacking the social challenges that affect the lives of diverse young participants and their peers in Ballarat.  
Ballarat Neighbourhood Centre: Our Garden Growing a Strong Community ($49,000)
Ballarat Neighbourhood Centre (BNC) and Phoenix College are currently constructing a community garden in Spencer Street, Sebastopol which will serve multiple purposes, including growing food for the community, housing educational and vocational pages for school kids and adults, and becoming a space for community events. The funding will staff an experienced project team who will develop a robust community consultation strategy, take the community input to produce a responsive and co-designed catalogue of programs and services, and then encourage the community to participate through extensive marketing and engagement strategies.  
Tiny Pride: Send, Snap, Solve, to tackle discrimination in the City of Ballarat ($42,875)
This project aims to adapt and disseminate an app-based anti-discrimination tool which will allow people from across the City of Ballarat to accurately capture the wide scale of discriminatory behaviour that people from LGBTIQA+ community, First Nations Community and Intercultural Community experience in their day-to-day life in Ballarat.
Speak Australia: The Hive Programs ($33,239.72)  
The Hive is a six-week facilitated program, that runs each school term, for parents and carers of transgender, gender diverse (TGD), gender non-conforming and questioning people. The program is designed to help parents and carers learn more about gender diversity, how to support their loved one, and to make connections with other local families who also care for transgender, gender diverse, gender non-conforming and questioning people.  
CAFS (Child and Family Services): Thread Together Service Extension ($33,000)
The funding will extend the 'Thread Together' service to incorporate styling workshops for people who identify as LGBTIQA+. The project will also include specialised training for volunteers and new staff to enable them to support clients who are members of diverse communities.  
Food is Free: Yarning Garden ($32,000)
Food is Free in collaboration with Women's Health Grampians and the First Nation's community will run a gardening project tailoring workshops on topics such as bush tucker, Wadawurrung seasons, growing your own food and connection to Country.  
Guide Dogs Victoria: Get a move on Ballarat ($16,147)  
Get a Move on Ballarat is a group program for teenagers living with low vision or blindness in Ballarat and surrounds. It will enable teenagers to connect with like-minded local peers and practice safe and independent travel.