A different Ballarat Begonia Festival set to Bloom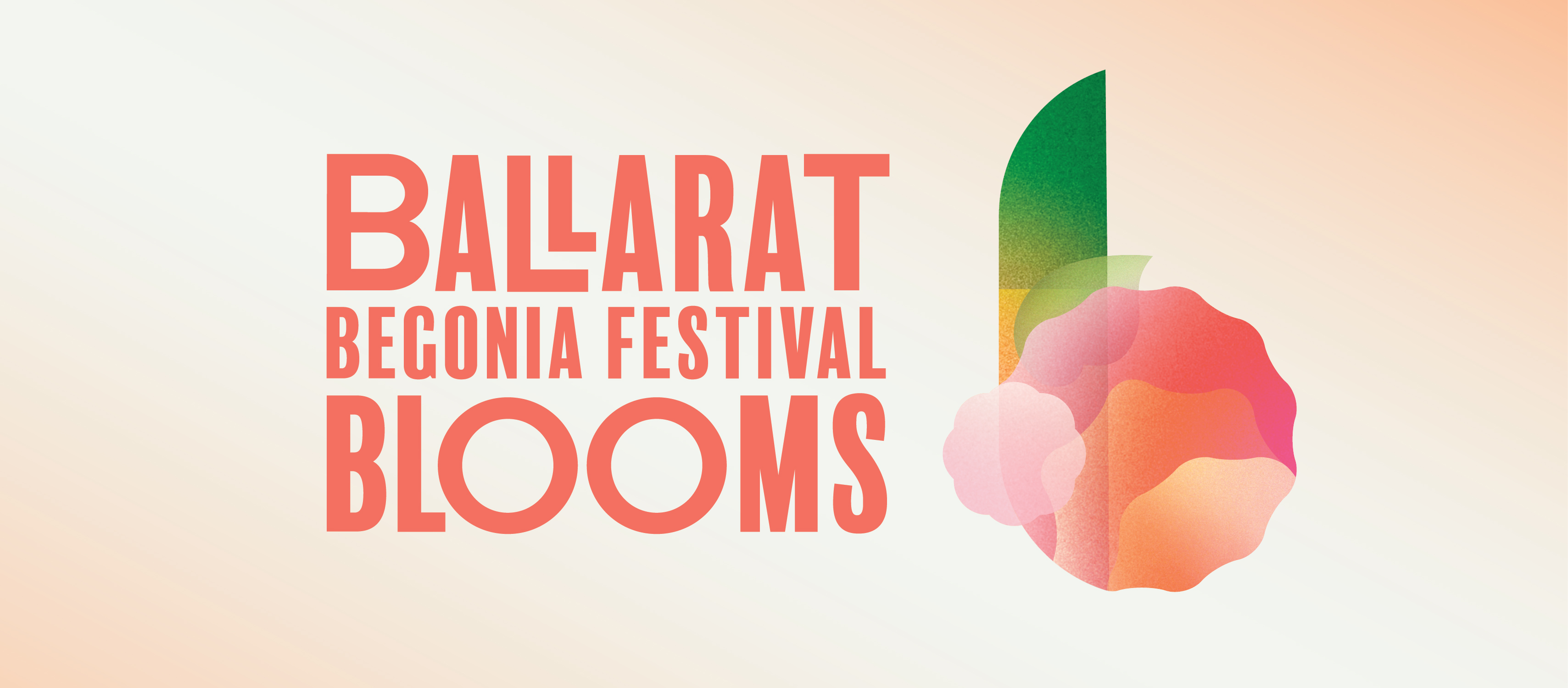 Ballarat will bloom this March as the City of Ballarat delivers a vastly different but immensely exciting Ballarat Begonia Festival.
This year the Festival will be celebrated  over three weeks, including four weekends from Saturday 6 March through to
Sunday 28 March: 23 days of immersive installations, creative displays and more.
Deputy Mayor, Cr Amy Johnson said the additional days would provide more opportunities for families and friends to visit Ballarat.
"The festival's footprint has been extended throughout the CBD and the City's Parks and Gardens precincts, showcasing the city's premium natural assets, dispersing crowds and encouraging visitation in support of local business and economic recovery." she said.
The Festival has adopted a Citywide approach this year featuring several new creative installations and activations to keep the event fresh, fun and in-line with COVID-safe requirements.
Collaborations with local artists, businesses and creatives have forged this year's festival highlights. The Sturt Street median, opposite Myer, will feature a giant Illuminated Garden of blooms, discovery and wonder, creating something distinctly Ballarat.
Beautiful by day and enchanting by night the Illuminated Garden will be produced by local set-design and production house Form Imagination.
Adorning the Town Hall will be a Begonia inspired Floral Garland, created by Deanne Gilson, award winning local artist, and proud Wadawurrung woman. Deanne has handcrafted and painted bespoke Begonias, each made from paper clay, to complement our city dressed in blooms.
In the Civic Hall, patrons can explore an Urban Garden of plants and flowers created by floral extraordinaire Katie Marx together with local and regional florists. Be the first to witness a floating Begonia carpet, pioneered by Floral Enterprise's Kevin Moneghetti.
The creative display of Begonias in the Robert Clark Conservatory at the Ballarat Botanical Gardens will continue to be a festival favourite showcasing over 700 of the city's finest blooms. 
"For over six decades the Ballarat Begonia Festival has had community spirit at its heart. This year, with City-wide attractions also including a Floral Frame Trail, Audio Tours, Markets, Live Music, Roving Performers and collaborations with local businesses, the festival will celebrate the best of our community," Cr Johnson said.
Watch the Ballarat Begonia Festival and Ballarat, Bloom in March.