ANZAC Day services changed under reduced COVID restrictions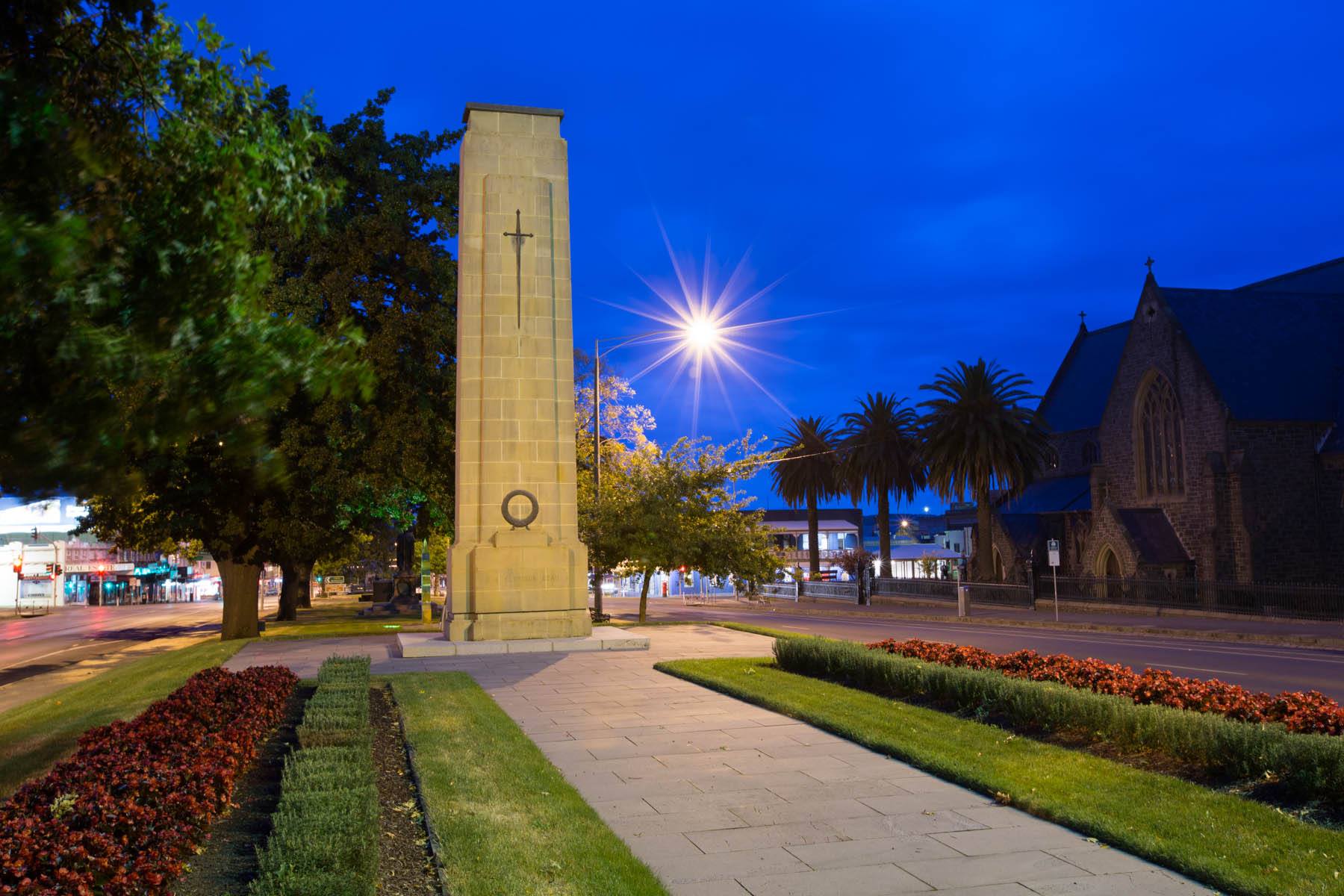 ANZAC Day 2021 will be a little different this year as the City of Ballarat and the Ballarat RSL sub-branch work to provide a COVID safe commemoration in the city.  
The two usual ANZAC Day services will go ahead, one at 6am and one at 10.30am, in the CBD but attendee numbers will be limited to ensure safe distancing can be maintained.  
Those attending the services in an official capacity will need to register their attendance with the RSL on 5332 3300.  
Those wishing to attend as spectators will be required to register and book a free ticket to the event online.    
The event areas for the services will be fenced off and those without a ticket will not be able to enter the event area. 
There will also be QR codes at the event and all those attending must scan the codes when they arrive and maintain 1.5-metre distance from others at all times.  
"The two levels of contact tracing are a requirement of the Victorian Government and means we can ensure, if there is a COVID infection following the event, we have the best chance of managing it quickly," City of Ballarat Mayor Cr Daniel Moloney said. 
"I know this is not the ANZAC Day we are used to but it's important we do what we can to strike a balance between providing for this important day of commemoration and keeping the community safe during the ongoing pandemic."   
Limited ticket numbers will be released in stages over the coming weeks to ensure crowd numbers can be controlled and the safety of all involved can be managed properly.  
The 10.30am march and service will include the traditional march on Sturt Street between Dawson and Raglan Streets.  
Attendees are asked to consider which event they would prefer to attend and only reserve a ticket for either the 6am or 10.30am march and service, not both.  
"We ask that residents consider which one they are more interested in attending and only attend one service to ensure everyone has a chance of being able to attend at least one of the services," Cr Moloney said.  
Alan Douglass, Ballarat RSL Sub Branch Inc. President, said he is grateful for the support of the community in making this event happen under difficult circumstances.  
"We have been very well supported by the City of Ballarat and our volunteers, CFA, SES, and Rotary and I hope all in the community can respect and understand why we need these rules in place," he said.  
"ANZAC Day is a very important day to remember those that fought for our country and our freedoms and by making sure we do this properly; we can have services that are almost back to normal and keep everyone safe." 
To minimise person-to-person contact, attendees are asked to bring their own chairs and programs will be available digitally instead of in print.
The public is able to lay a wreath at the service, but they must hang on to them themselves. The normal 'cloak room' style service where Council hold their wreaths won't be available this year.
For those unable to attend the services in Ballarat, the National War Memorial will livestream its service from Canberra on the War Memorial website.  
Please register your attendance by obtaining a ticket here; 
Dawn Service: https://www.eventbrite.com.au/e/anzac-day-dawn-service-tickets-150001601829 
March and 11.00am Commemorative Service: https://www.eventbrite.com.au/e/anzac-day-march-and-commemorative-service-tickets-149999840561