Grants
The Grants Policy provides a consistent, streamlined approach for community groups and organisations seeking funding for programs, events, products and services that bring a wide range of benefits to Ballarat.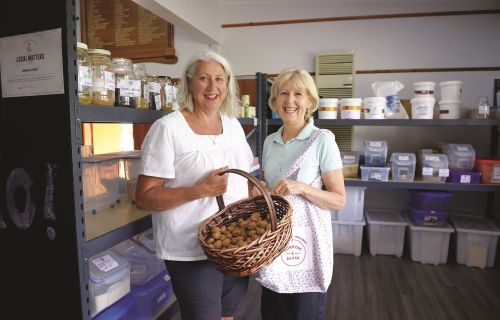 Tourism Events Grants program
What's it for? Events that advance and encourage increased visitation, participation and yield and/or contribute to the presentation or marketing of Ballarat as a tourism destination of choice
Who can apply? Organisers of events that meet the guidelines. 
How much? Up to $25,000. 
Need more info? The Tourism Grant Guidelines outlines the considerations, assessment criteria, and conditions of applications. We recommend contacting our Community Events team on 5320 5500 or tegp@ballarat.vic.gov.au to discuss your proposal in more detail before applying.
Note: The application process, from submission to final outcome, may take up to three months. At minimum applications must be received at least 3 months prior to the event being held to allow adequate time for the review and decision making processes, however earlier submissions are strongly encouraged.
Community Impact Grants program
What's it for? Encouraging organisations to address community needs by being innovative and creative.
How much? Up to $20,000 across four rounds (dependant on funding availability)
Who can apply? Local, not-for-profit organisations who have their own bank account, ABN, are incorporated or have an auspicing organisation
Need more info? Read the CIGP Grant Guidelines and Budget Sheet.
Click here to apply for requests of up to $2,000 and here to apply for requests of more than $2,000.
Applications for Round Three open on Saturday 1 February 2020 and close on Friday 28 February 2020.
Social Enterprise Grants program
What's it for? Encouraging and assisting social enterprises to establish or expand by offsetting costs incurred as a result of the new development or expansion.
Who can apply? Social enterprises in the City of Ballarat municipality. 
How much? Discussed upon application. The grant for this category is based on a stringent Economic Benefit Test.
Need more info? View the Social Enterprise Grant guidelines and submit an application online.