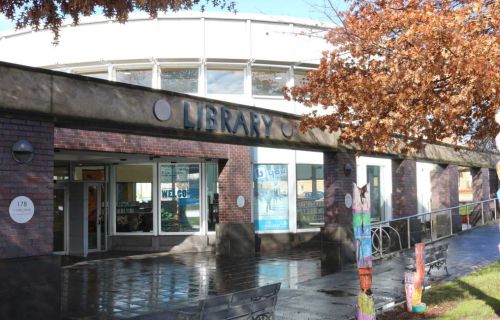 Ballarat Libraries
City of Ballarat Libraries re-introduced limited services from 20 October 2020
Branch and Program Status:
Ballarat, Wendouree and Sebastopol Libraries are open.
A limited Home Library Service will continue to be provided. No new clients can be taken at this stage. 
The Outreach Service remains closed until further notice.
Early Years Programs -  In branch programs suspended until further notice
Online EYL program - continuing. See Ballarat Libraries Facebook for updates
Technology Q&As -  In branch sessions suspended until further notice. 
Language Café -  Online
Hours of Operation - Ballarat, Wendouree and Sebastopol Libraries
Monday to Friday        10am to 5pm
Saturday                     9.30am to 12pm
Sunday                       Closed
Occupancy:
A total of 20 people are allowed in the library space including children. The limits have been set by the Victorian Government as a public safety measure to ensure social distancing. The Victorian Government will advise when these numbers can be increased.
At Ballarat Library, the meeting room is considered a separate space.
Your contact details will need to be provided on arrival. Registering your visit is a State Government condition of entry. No registration, no entry.
Details are being recorded and will only be accessed for the purpose of contact tracing if a COVID-19 case is recorded relevant to your visit to library.
Visits to the library cannot exceed one hour. Limiting time spent with others in public spaces is a recommendation to reduce potential community transmissions (person to person).
Items will be quarantined for 72 hours before being discharged from your library account. City of Ballarat Libraries are following information and advice of peak organisations such as Public Libraries Victoria and quarantining book returns for 72 hours before being made available to public.
Patrons are encouraged to maintain good hand hygiene by using the sanitiser provided in each library.
Enhanced cleaning regimes of high touch surfaces are being conducted.
Patrons are asked to exercise good hand hygiene and maintain 1.5m social distance.
Newspapers are not available until further notice. They have been removed on advice from DHHS to protect public health and safety. A variety of newspapers are available through Press Reader via the Library website.
Several public computers are available at Ballarat, Wendouree and Sebastopol Libraries.
Photocopying facilities are available. Fees and charges apply. Document scanning is available. Staff will operate the photocopier for health and safety reasons.
Library items can be returned at any time. Library return chutes are open at all branches.
Items currently on loan are due back on 1 December and will need to be returned by this date to avoid fees and charges.  Fines accrued may be paid at any branch. Cashless payments are preferred.
Items can be placed on hold from regional libraries. Your request will be placed in a queue at that time.
For further information contact the Ballarat Library, 5338 6850 or email us  library@centralhighlandslibraries.org.au
---
eNewsletter
Sign up for our monthly eNewsletter here to keep up-to-date with library events, programs and service information.