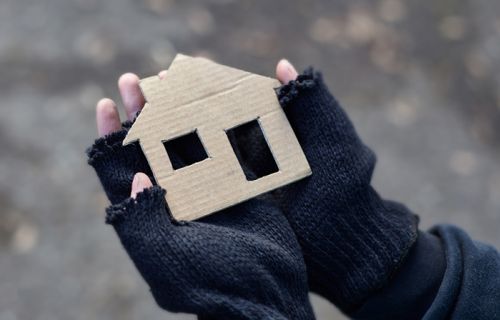 Housing and Outreach Services
People experience homelessness when they do not have accommodation that is safe, secure, or appropriate. Ballarat has a single-entry point for housing and crisis support operated by Uniting, called Opening Doors.
Opening Doors aims to deliver better coordination among homelessness services at the local level, ensuring that people in crisis can quickly and simply access homelessness services and get the help they need.
Uniting is backed by a network of local services that share support, housing and brokerage resources.
If someone is homeless or in need of housing support, they can contact Uniting on (03) 5332 1286, Monday to Friday (9am to 5pm) or drop-in without an appointment at 105 Dana Street Ballarat to arrange a meeting with a housing worker.
After hours support can be accessed through the state-wide Homeless Crisis Response number on 1800 825 955, Monday to Friday (5pm to 9am) and on weekends during business hours. This number will direct callers to the nearest homelessness service and can be called at any time.
Please note that calls made to this number from a mobile phone will attract STD rates. After business hours, the call will be directed to the St. Kilda Crisis Centre.
Further information can be found at: Further information can be found on the Uniting Website.
Street2Home
Uniting Ballarat's assertive outreach program, Street2Home, supports rough sleepers with access to services and advocates on their behalf to secure long-term accommodation options.
The Street 2 Home team can be contacted at Ballarat.s2h@vt.uniting.org.
City of Ballarat Homelessness Protocol 2022
The City of Ballarat Homelessness Protocol 2022 has been developed to guide our responses related to people experiencing homelessness in Ballarat.
Council will not ask a person to 'move on' from a public space when sleeping rough. If Council are alerted to an individual occupying a public space, Uniting Ballarat's Street2Home team will be notified, who will conduct outreach to support the individual.
For more information, please see the City of Ballarat Homelessness Protocol 2022.
For more information, please contact our Health & Social Planning team at hsplanning@ballarat.vic.gov.au.