Ballarat Botanical Gardens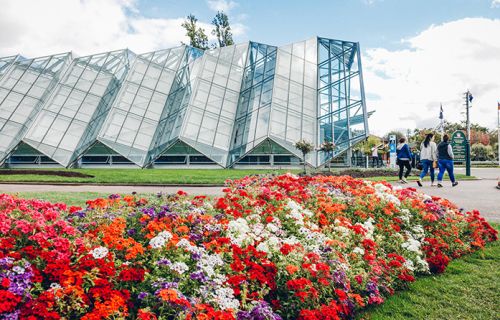 Learn about the Ballarat Botanical Gardens
One of Australia's most significant cool climate gardens, the Ballarat Botanical Gardens feature a remarkable collection of mature trees and marble statues set among colourful bedding displays.
Located on the western shore of Lake Wendouree, approximately four kilometres from Ballarat's CBD, the gardens are a popular and invaluable heritage and recreational location for residents and visitors.  
The gardens cover 40 hectares and are divided into four distinct zones. The central part of the gardens features the traditional, 'gardenesque' style, while open parklands on either side are known as the North and South Gardens and the area alongside Lake Wendouree as the Lake foreshore precinct.
Page topics