Ballarat GiG - Get into Games
City of Ballarat, with the support of Federation University Australia, Ballarat Tech School, Highlands LLEN and other sponsors and supporters, run an annual electronic-games expo for senior secondary students from Ballarat and surrounding regions. Get into Games with Ballarat GIG.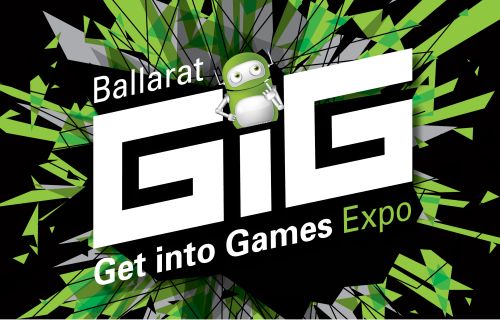 Watch the recording of the 2021 GiG Panel
For the first time, Ballarat's 2021 Get into Games expo was held as part of the 2021 Melbourne International Games Week on 5 October 2021.
You can watch the recording of the live GiG panel below.
Meet our 2021 panel
Angharad Yeo - our panel chair and Master of Ceremonies
Angharad 'Rad' Yeo is an award-winning television presenter, video game critic, technology journalist, and one of the hosts of ABC ME's Good Game Spawn Point. She is also host of technology podcast Queens of the Drone Age, ABC Science's Elevator Pitch and Rad Experiments, and ABC Listen's How Games Play Us.
Alexander Swords
A writer and narrative designer with a background in audience development and arts management. He's worked for indies in Berlin, AAA in Sweden, and is now based in Australia helping forward-thinking developers forge strong relationships with their audiences through stories, narrative systems and player care.
With assistance from Creative Victoria's Creator's Fund, he's also developed the Forest Paths Method of Narrative Design helping developers to discover the power of their own stories built on the design pillars of their projects away from Western conventions and with an understanding of player motivation beyond demographics and traditional models. 
Dan Golding 
Dr. Dan Golding is a Senior Lecturer in Media and Communication at Swinburne University, the host of Screen Sounds on ABC Classic, and an award-winning composer and writer.
He is the author of Star Wars After Lucas (University of Minnesota Press, 2019), and with Leena van Deventer the co-author of Game Changers (Affirm Press, 2016). He also made the soundtracks to the BAFTA, DICE, and GDCA winning Untitled Goose Game (2019), also the first game soundtrack to be nominated for an ARIA award in history; Push Me Pull You (2016); and the Frog Detective series, for which his score for The Haunted Island (2018) won the APRA-AMCOS Australian Game Developer award for Best Music. He also co-hosts the popular film music podcast Art of the Score, and in 2018, Dan presented What Is Music for ABC iView and Triple J with Linda Marigliano. Since 2010 he has written journalism and commentary for a wide variety of publications (ABC Arts, Crikey, Buzzfeed, Meanjin, Kotaku), and is a video essayist with 1 million views on YouTube. From 2014-2017 was director of the Freeplay Independent Games Festival.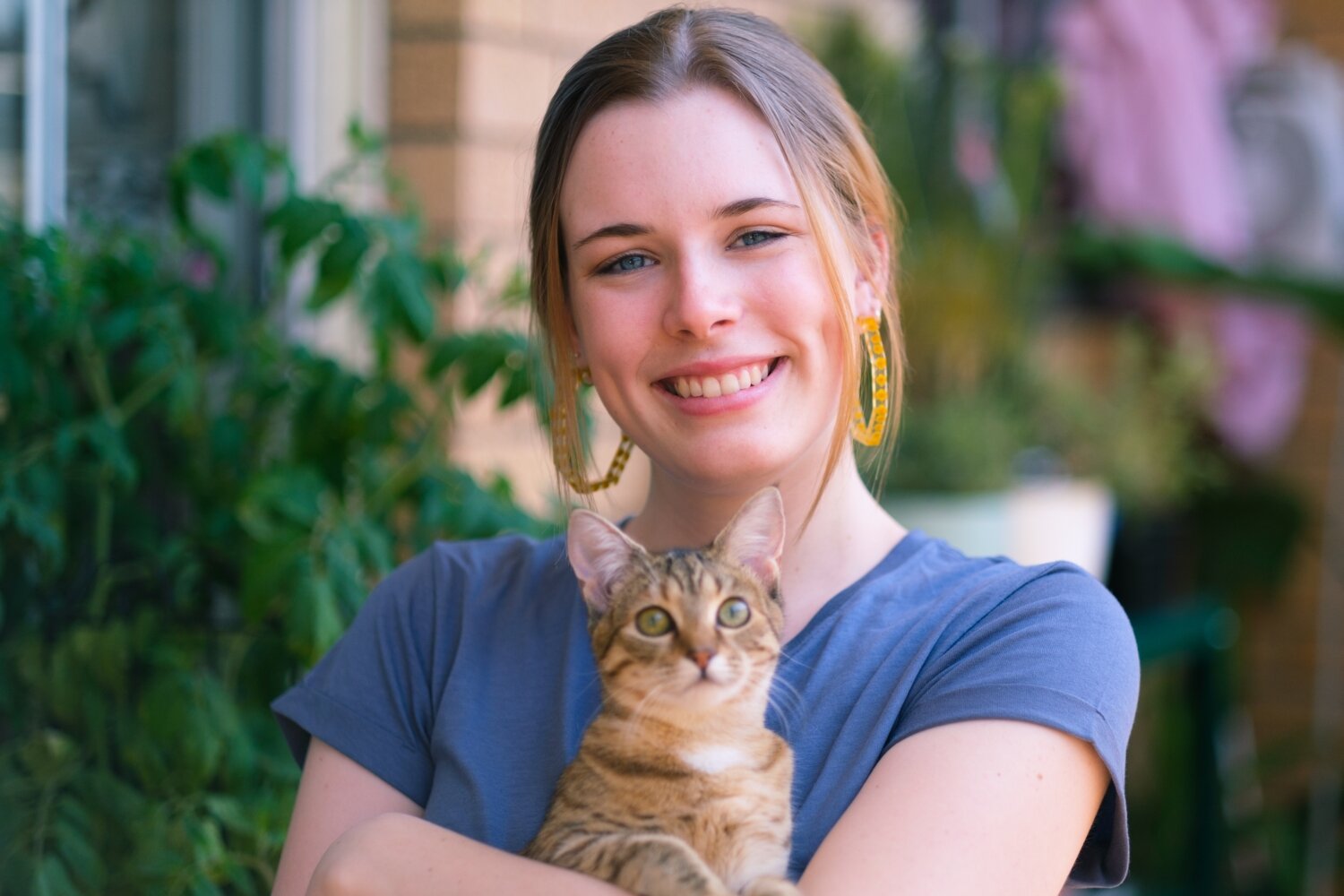 Teja Godson
Teja Godson is a designer based in Sydney, Australia. She works in video game environment art, prop design, graphic design and event branding.
She lives with a dog, a cat, two snakes, and a hell of a lot of house plants.
Ballarat GiG 2022
We look forward to seeing you all for GiG 2022. Watch this space for info.
About Ballarat GiG
The Get into Games Expo shows possible careers within the gaming industry; it also shows how these skills are transferable to other industries.
As well as showing students what future study and work paths, it also highlights potential business opportunities within the Ballarat region to Australian game developers.
Plus everyone is there to have fun!
Ballarat GiG has a main stage where speakers from the gaming industry and Federation University Australia present to students. There are areas set up for gaming activity during breaks from the presentations – including virtual reality, the latest PC games and retro games. Sponsors also have booths to give information about career paths and study options for students.
Who is Ballarat GiG for?
Ballarat GiG is for students wanting to learn more about how to get into the games industry. It also has information for teachers on potential careers pathways.
Get into Games is an invitation-only event, with invitations and attendance coordinated by Highlands LLEN.
GiG's purpose
The event highlights potential career options within the gaming industry, demonstrates learning pathways available locally, and showcases the games industry as a legitimate and viable career option - with transferrable skills for the future. It also shows the industry Ballarat's capacity to foster these skills in our young people.
Who's running it?
The City of Ballarat coordinates the event, with support from Federation University Australia, the Highlands LLEN and industry partners such as Game Developers Association of Australia and industry partners.
The City of Ballarat is committed to encouraging a pipeline of IT and creative industry skills that will support Ballarat and the region's established industry base and build its reputation as a premier high tech and knowledge based regional economy.
Page topics