Ballarat GiG - Get into Games
City of Ballarat, with the support of Federation University Australia, Ballarat Tech School, Highlands LLEN and other sponsors and supporters, run an annual electronic-games expo for senior secondary students from Ballarat and surrounding regions. Get into Games with Ballarat GIG.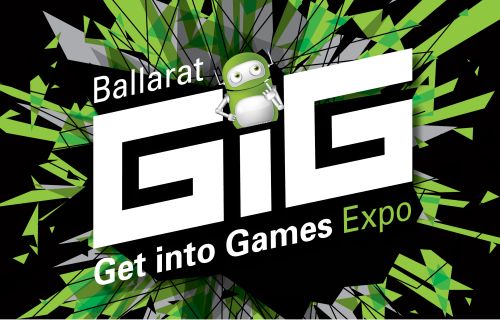 Ballarat GiG 2022
The Get into Games Expo was held on 6 and 7 October 2022 at the Ballarat Tech School (for secondary school students by invitation only) as part of Melbourne International Games Week. 
Please enjoy the following highlights from this event 
Meet our 2022 Presenters
Alexander Swords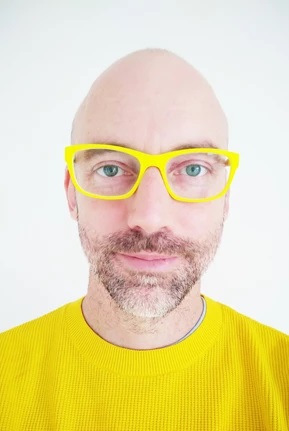 Alexander Swords has 20 years experience working with stories, creators and their audiences. He's currently wielding this experience as a writer and narrative designer on Totem Teller and Anytown: Garage Sale Monsters, and is the creator of the Forest Paths Method for Narrative Design. The Method is a structuralist approach to understanding story in an approachable and collaborative way, and is being used internationally by developers, researchers and educators in games and screenwriting. Prior to this he's worked for independent game developers in Berlin, AAA in Sweden and has worked as an independent artist, arts manager and audience development expert. Advising government, arts organisations and educators, he's an advocate for diverse stories and their writers, understanding the transformational power of story and helping creators explore the narrative potential of any medium. 
Teja Godson 

Teja Godson is a self-taught 3D designer, game dev, and tech artist. She's been obsessed with imagining dream worlds since she was a kid, and began bringing them to life in Blender over 8 years ago. Having created environments for award-winning games such as Rumu, Boomerang Fu, she's now sculpting the rockin' worlds of Stray Gods: The Roleplaying Musical. In her free time, she likes to design her perfect home in the Sims, and tries not to kill her plants.  
Luke Bellamy

A composition major from Wollongong that works in the film and video game industry, as well as the performance industry as a national beatbox champion. With experience in musical therapy and narrative composition he creates and teaches interactive, narrative based video games using Unity, Wwise and Twine. Luke aims to make music as accessible as possible to people who wish to learn, believing that all you need is the desire to do so.
So step in to Twine with Luke to create your very own narrative based story.
Jay Rankine

Jay Rankine, aka Merda, is a self-taught visual artist and pioneer of Melbourne's early graffiti scene who has since established a career spanning 37 years. Professionally he has worked as a graphic designer and illustrator for over two decades, working with clients including Hertz, Australia Post, Red Bull, Kraft, Vegemite, Just Jeans, Absolut Vodka and Myer.
About Ballarat GiG
The Get into Games Expo shows possible careers within the gaming industry; it also shows how these skills are transferable to other industries.
As well as showing students what future study and work paths, it also highlights potential business opportunities within the Ballarat region to Australian game developers.
Plus everyone is there to have fun!
Ballarat GiG has a main stage where speakers from the gaming industry and Federation University Australia present to students. There are areas set up for gaming activity during breaks from the presentations – including virtual reality, the latest PC games and retro games. Sponsors also have booths to give information about career paths and study options for students.
Who is Ballarat GiG for?
Ballarat GiG is for students wanting to learn more about how to get into the games industry. It also has information for teachers on potential careers pathways.
Get into Games is an invitation-only event, with invitations and attendance coordinated by Highlands LLEN.
Watch the recording of the 2021 GiG Panel
For the first time, Ballarat's 2021 Get into Games expo was held as part of the 2021 Melbourne International Games Week on 5 October 2021.
You can watch the recording of the live GiG panel below:
GiG's purpose
The event highlights potential career options within the gaming industry, demonstrates learning pathways available locally, and showcases the games industry as a legitimate and viable career option - with transferrable skills for the future. It also shows the industry Ballarat's capacity to foster these skills in our young people.
Who's running it?
The City of Ballarat coordinates the event, with support from Federation University Australia, the Highlands LLEN and industry partners such as Game Developers Association of Australia and industry partners.
The City of Ballarat is committed to encouraging a pipeline of IT and creative industry skills that will support Ballarat and the region's established industry base and build its reputation as a premier high tech and knowledge based regional economy.
Page topics