Restoring our history with a renewal of regional Australia's oldest gallery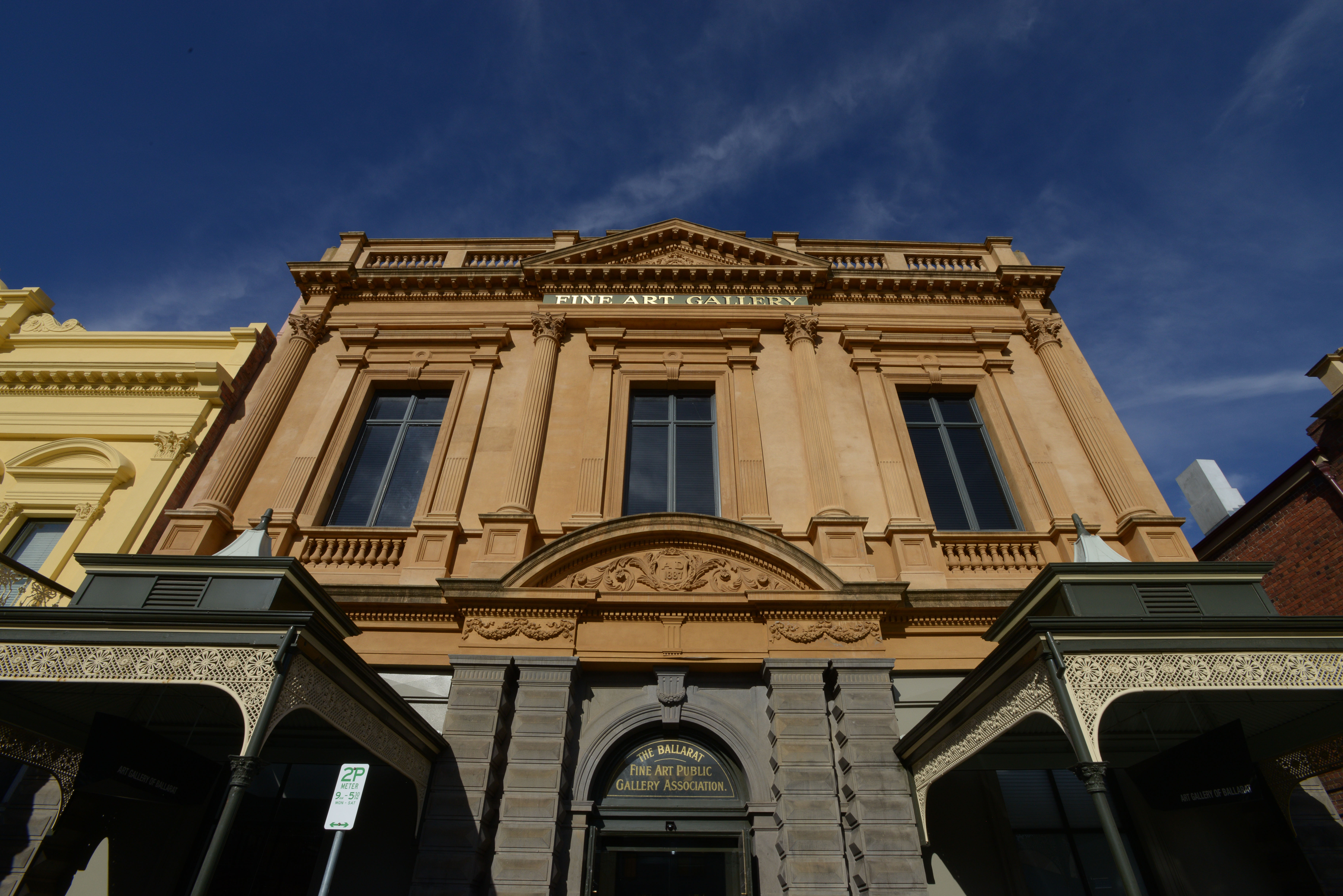 The facade of the heritage-listed Art Gallery of Ballarat will be renewed this week.  
The Lydiard Street facade of the 132-year-old building will undergo detailed cleaning followed by the application of a heritage wash coat to restore the heritage colour.  
Beginning on Wednesday, the façade works will also include minor repairs to the front veranda and window frames. 
The City of Ballarat facilities management team will oversee the works which will be carried out by heritage restoration repairers Confix. 
The renewal works are expected to take about seven weeks to complete with a total cost of about $140,000 funded through City of Ballarat's Facilities Capital Renewal Program. 
Full scaffolding will be installed outside the gallery; however, patrons will be able to access the main entrance throughout the works.  
A covered passageway through scaffolding will provide safe access along the footpath on Lydiard Street and into the gallery.  
While the scaffolding is being constructed, alternative access to the gallery will be via the old café entrance. 
Disability access will be available in Police Lane and gallery staff members will be available to assist those needing disability access.  
The renewal works will include the removal of mould that has grown between the building's render and the heritage wash coat.  
City of Ballarat Deputy Mayor, Cr Amy Johnson said the renewal will be a wonderful enhancement for the Art Gallery and the entire Lydiard Street heritage precinct. 
"The Art Gallery of Ballarat is one of our most precious assets so it's important we keep the oldest and largest art gallery in regional Australia looking it's best," she said.  
"Our heritage buildings and streetscapes are one of the things that make Ballarat such a wonderful place, and this program of renewals is all about ensuring these buildings are cared for and last another 130+ years."  
The works are covered by a Standing Exemption endorsed by Heritage Victoria for the Art Gallery of Ballarat and do not require a permit from Heritage Victoria.  
Standing Permit Exemptions for places on the Victorian Heritage Register set out a number of activities and or works which can be undertaken without requiring a permit from Heritage Victoria. 
The Standing Permit Exemptions are usually established in collaboration with Heritage Victoria officers, and once endorsed, allow property owners and managers to undertake works which are unlikely to harm the heritage place without the need to seek a heritage permit.