Lilly's to bloom at the new-look Eureka Centre café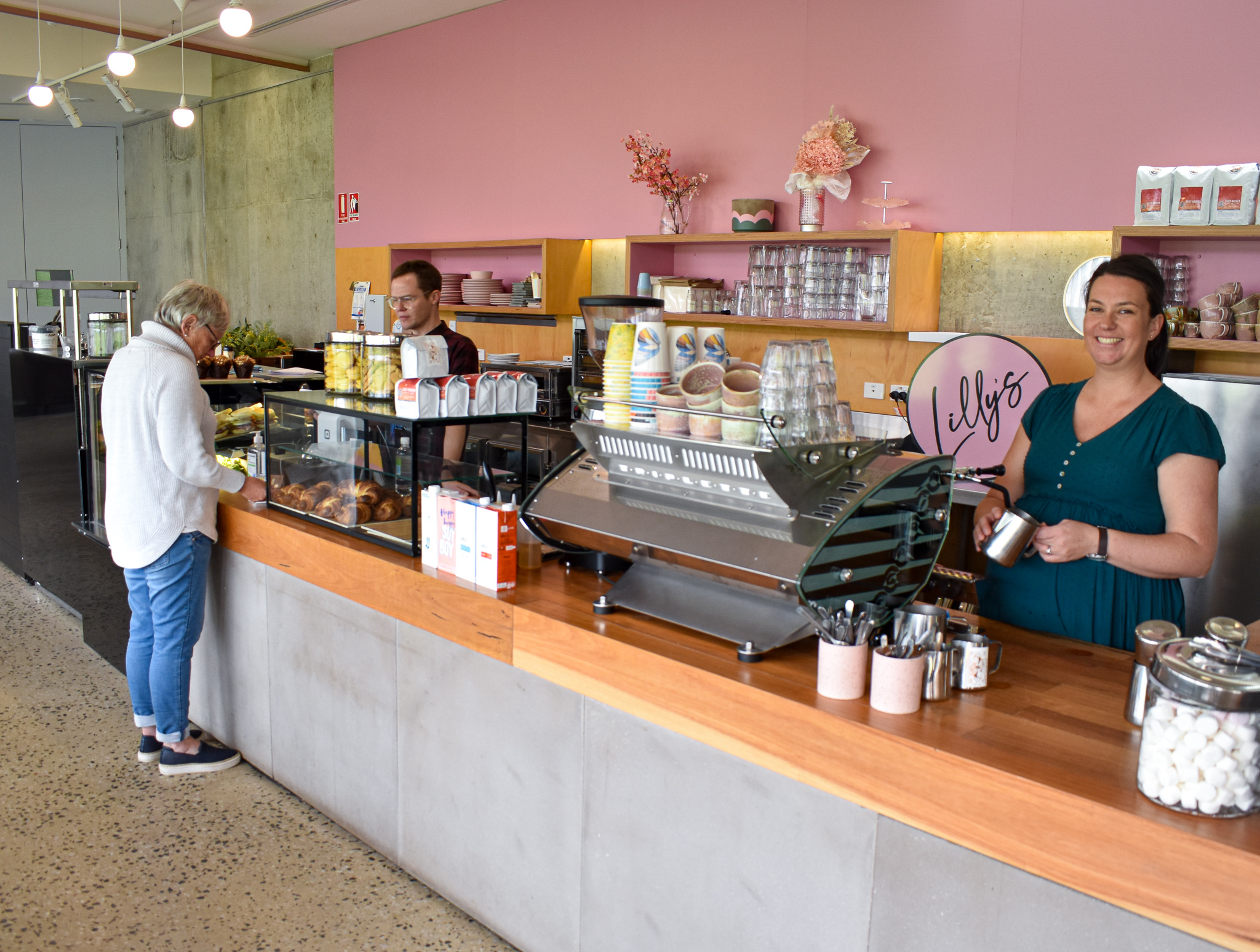 The City of Ballarat is thrilled hot coffee and delicious food is returning to the Eureka Centre, with Lilly's at Eureka to commencing operation at the venue from Monday. 
Lilly's was also successful in its expression of interest to operate the café spaces at two other Council-owned public facilities, the Civic Hall and the Ballarat Library. 
Lilly's at Eureka is set to bring the café space at the Eureka Centre back to life for the first time since the space was closed in 2020 due to COVID-19.  
City of Ballarat Mayor, Cr Daniel Moloney said the café and its prominent position overlooking the grounds of the Eureka Stockade Memorial Park was a major asset to the Eureka Centre, which was a key tourist destination for Ballarat. 
"Given the number of visitors to Ballarat is increasing following a downturn due to the pandemic, it is the perfect time to open and reopen cafes and catering services in some of our City of Ballarat-owned facilities," he said.  
"I am so excited to welcome Lilly's into the space at the Eureka Centre and can't wait to visit for a coffee and a piece of cake, while being surrounded by our unique local history."   
Lilly's café owner and operator, Catherine Gill, said she was excited to move her business to the Eureka Centre.  
"Our main plans for the space will start with coffees and cakes and everything will be handmade. We'll also offer great sandwiches and quick food options," she said. 
"Later down the line we are really looking forward to offering a full a la carte breakfast and lunch menus as well as options for catering." 
Ballarat residents who are familiar with Lilly's café's location in Mair Street will now be able to enjoy their favourite coffees in a bigger and brighter venue.  
"The number one reason we wanted to make this move is I am a chef by trade, and we have really outgrown our old location and I miss being in a large kitchen," Ms Gill said. 
"I think this move is going to be very satisfying for us and our patrons. We also feel pretty privileged – it's a really cool venue.  
"The landscaping is particularly beautiful, there are not many venues with such a nice view." 
Lilly's at Eureka will be open to the public on Monday 16 May 2022.  
Lilly's Café spaces at Civic Hall and the Ballarat Library are expected to open in the 2022/23 financial year.