It's never too late to return to the library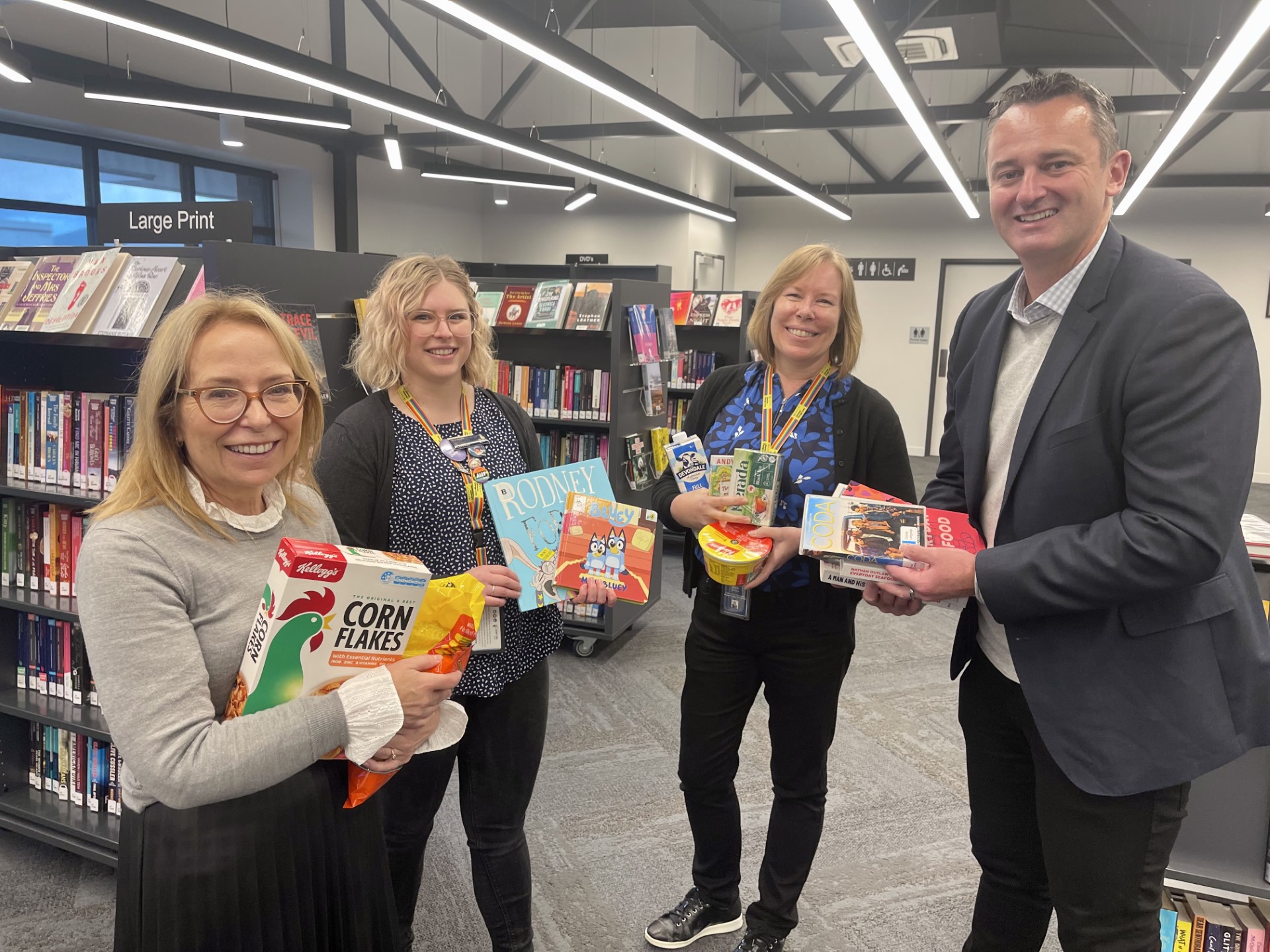 People with lingering overdue items are being welcomed back to City of Ballarat's libraries to have their late fees waived.
From 1 July 2023, City of Ballarat libraries will no longer charge library fines for overdue items, following a decision made by Ballarat City Council at the March ordinary meeting.
This follows a growing trend across Victoria in which public libraries are opting to remove library fines relating to overdue items, due to the financial impact on borrowers.
From July onwards, anybody who returns any overdue City of Ballarat library items, regardless of how long they are overdue, can return them without any further questions and without incurring any fees.
Charges for lost and/or damaged library items will still apply.
As an act of goodwill, community members are asked to consider donating non-perishable food throughout June to contribute to the Ballarat Foundation's Winter Appeal.
City of Ballarat Councillor, Cr Daniel Moloney said it was a commonsense approach for late fees to be waived in council-operated libraries.
He added the revenue produced by enforcing late fees was almost negated by the cost involved in processing them.
"We heard many tales of people being worried to return to libraries because they were worried about a late fee lingering over their head," Cr Moloney said.
"The last thing we want is for people to avoid using our libraries. They are such incredible community facilities and are fundamental literacy resources for so many different people.
"We want these people and families to keep using our libraries and waiving the late fees is one way to get them back through the door."
Non-perishable food items can be delivered to either Sebastopol, Wendouree or the temporary Town Hall library. See the City of Ballarat website for full opening hours.