Exciting new kindergarten set to open in Ballarat's west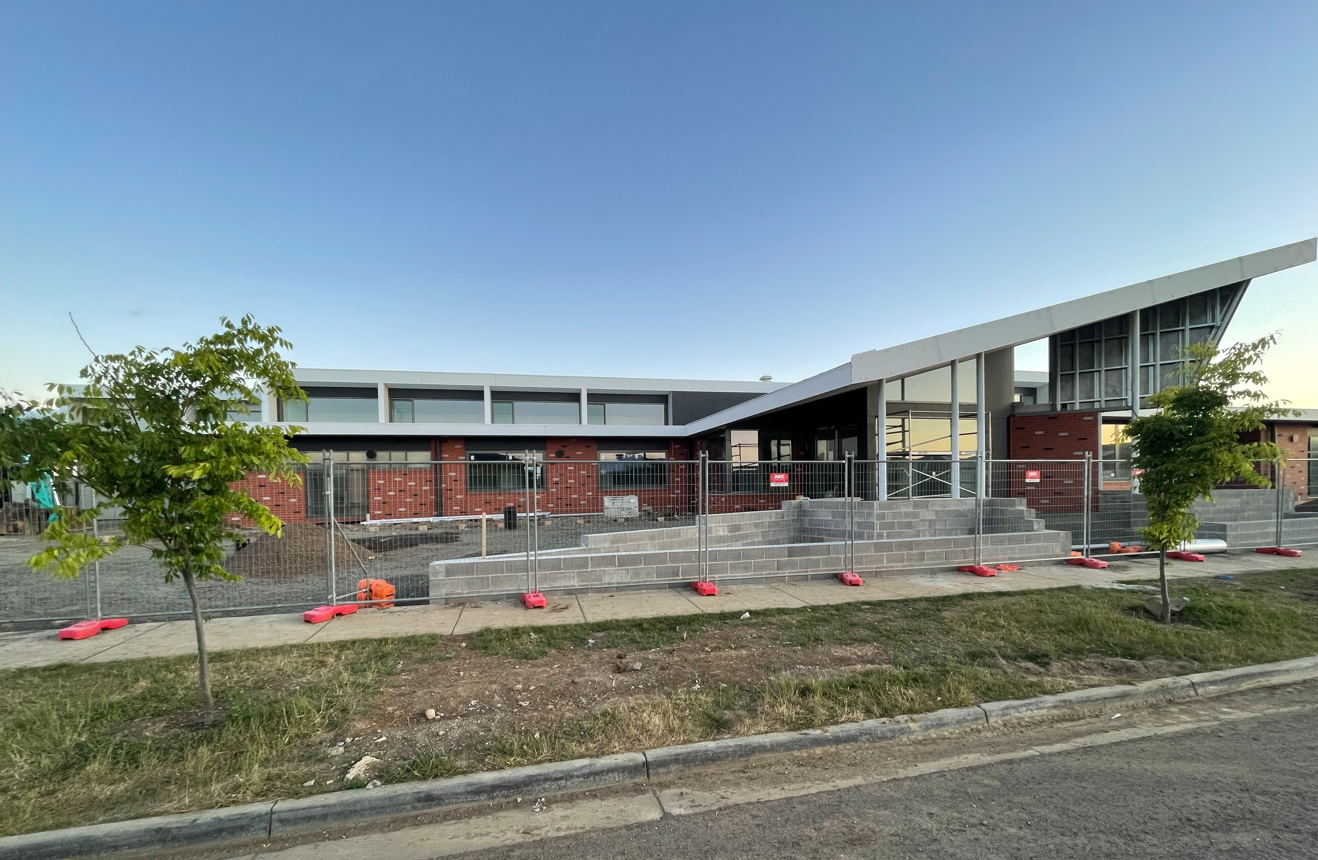 Families with young children in the rapidly expanding western suburbs of Ballarat will soon have access to a new and expansive community facility.
The community hub in Alfredton on Donegal Drive is nearing completion, with construction set to be finished and the facility handed over to the City of Ballarat by the end of 2023.  
Once fully fitted out, the facility is expected to be open in late January 2024, in time for Term 1 of the kindergarten/school year.
Enrolments are now open for three-year-old and four-year-old kindergarten and families with young children are being encouraged to take advantage by enrolling now. All children enrolled in this service are eligible for 15 hours of free kindergarten.  
To enrol, visit the City of Ballarat kindergarten page.
Construction works are progressing, with the car park and outdoor areas starting to take shape, and fit-out of the indoor spaces on track. Cabinetry and floor coverings will also soon be installed.
City of Ballarat Mayor, Cr Des Hudson said the project had been completed on time and would offer a much-needed centre for early childhood education.
"It's fantastic to see such a major project nearing its completion date and I cannot wait to see the facility opened to the community and filled with children," he said.
"Families in the area should be counting down the days until the doors are open and I encourage them to enrol now for the 2024 kindergarten year.
"This facility is going to deliver a much-needed boost not only for childhood education, but also to the broader community as facility that everybody can use."
The City of Ballarat project has a budget commitment of $9.9 million, inclusive of $2.25 million from the State Government's 2022-23 Building Blocks Capacity Building Grants.
In addition to three kindergarten rooms to accommodate 99 children at a time, the facility being constructed by Ballarat company CIQ Construction Management Pty Limited will also feature two community rooms, a meeting room, and associated staff facilities.
The community rooms will be available for community booking, with more booking information to be delivered early in 2024.