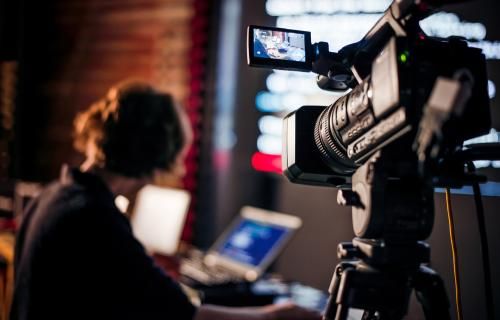 Filming in Ballarat
Victoria is committed to supporting a vibrant and professional film and television industry. We're proud to support the screen industry and the opportunities it brings to our businesses and the broader community. 
We have many years' experience playing host to notable feature films, documentaries, television series and television commercials and are proud to facilitate a growing number of productions that choose Ballarat to locate their filming.
Planning your filming
Public agencies such as the City of Ballarat can approve filming on public land as a permit, licence, approval, location agreement, or as some other form of written permission.
A wide range of filming may require a permit, including student, commercial, community and not-for-profit productions, as well as still photography.
The City of Ballarat requires a film permit be issued for the recording of images by film, video, digital or other technology intended to be broadcast or publicly exhibited for commercial purposes.
A film permit ensures public space is used safely and in accordance with all applicable legislation, local laws and regulations. At the same time, it ensures any disruption is minimal, public land and facilities are managed effectively and that anyone who may potentially be impacted is notified.
Submit your application
Complete the Film Application Form
All supporting documentation should be submitted at the same time. We understand that this can be difficult and if some information is presented at a later date it may still be possible to approve the application. Discuss this possibility with the Film Liaison Unit.
Delays in providing supplementary documentation without speaking with the Film Liaison Unit may delay your filming.
It is important to consider the impact of the weather on your filming activity and to set up contingency plans to deal with unexpected changes. You should consider including 'weather hold' alternative dates in your film application. Please let us know if other factors may cause changes to your filming date or location.
Submit your filming application by:
Email: events@ballarat.vic.gov.au
Mail: Film Liaison Unit
Community Events
City of Ballarat
PO Box 655
Ballarat VIC 3353