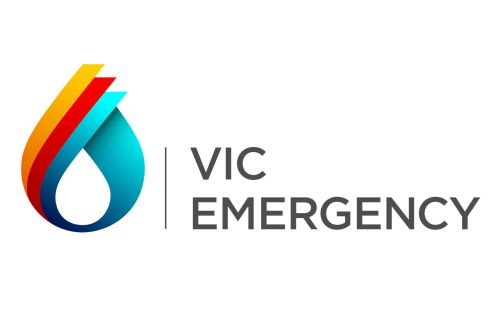 What should I do in an emergency?
What role does the City of Ballarat play in an emergency?
Implement state-initiated preventative strategies, such as planning and building codes, planning for floods, health risk and fire management;
Undertake local risk management and emergency planning;
Develop and implement community education and awareness programs, involving the community in emergency management planning;
Incorporate risk reduction strategies into local safety programs;
Provide services to support persons in need;
Provide equipment support to emergency services agencies;
Manage community recovery programs, policies and strategies; and
Manage community needs in all emergency management processes;
To achieve this, Council has appointed a Municipal Emergency Management Planning Committee.
Floods
Heavy rains, severe storms and flooding can happen at any time. Ballarat has a history of flooding which is mainly due to flash flooding after heavy rainfall. Other flooding is associated with rivers and creeks overflowing after prolonged rainfall.
The SES has developed Local Flood Guides to explain local flood risks for communities at risk. This includes advice on how to prepare and respond to a flood and who to contact in the event of a flood. SES has also developed Municipal Flood Emergency Plans to prepare, respond to and recover from flood events within the Municipality.
View the plan and guides on the Victorian State Emergency Services website.
All households and businesses at risk of flooding should develop an emergency plan and beware of their flood risk.
View the Ballarat Flood Emergency Plan.
View the City of Ballarat flood risk website.
Municipal Emergency Management Planning Committee
The role of the committee is to develop the Municipal Emergency Management Plan for Council's consideration.
The committee meets four times a year and has representatives from:
City of Ballarat
Victoria Police
State Emergency Services
Country Fire Authority
Department of Environment, Land, Water and Planning
Ambulance Victoria
Ballarat Health Services
Australian Red Cross
Department of Health and Human Services
Central Highlands Water
Department of Education and Early Childhood Development
Lifeline
VicRoads
WICEN.
The committee includes people in key emergency management roles:
Municipal Emergency Manager (Council)
Municipal Emergency Management Officer (Council)
Municipal Recovery Manager (Council)
Municipal Emergency Response Coordinator (Victoria Police)
Municipal Fire Prevention Officer (Council).
A key functions of the committee is to develop a Municipal Emergency Management Plan for the City of Ballarat, as required under the Emergency Management Act 1986.
The current Municipal Emergency Management Plan addresses the prevention of, and response to, a range of emergencies within the municipality, as well as recovery activities once an emergency has passed.
Page topics