​​​​​​​Bury a time capsule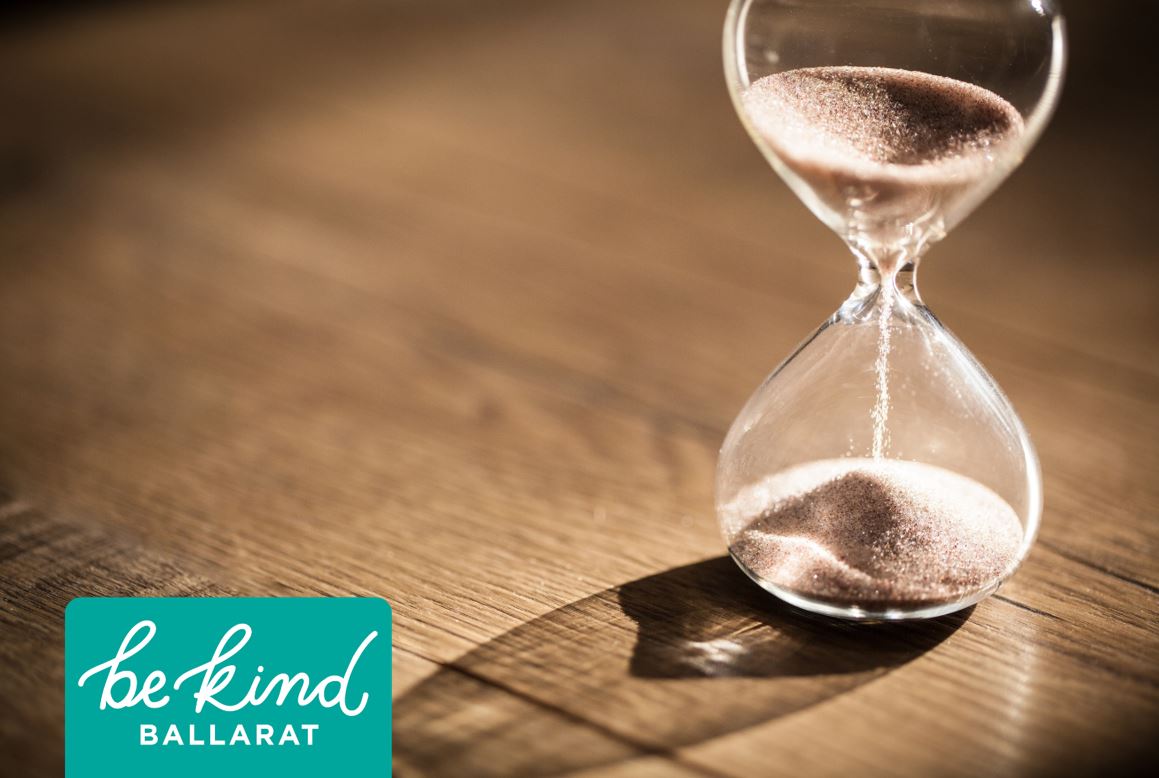 Time capsules are usually things you've seen in movies. Childhood friends make a pact to be friends forever and add their treasured items to be opened in 20 years' time. You might remember the 148-year-old time capsule that was unearthed beneath the Burke and Wills memorial in Sturt Street in May 2011, or the time capsule found at the Ballarat Base Hospital from 1935. Time capsules are a way to record the present, for people to discover and wonder at in the future. They give generations to come a look into the past. 
We think you should consider putting one together. The uncertainty of COVID-19 has left many of us wondering and waiting.  Tragically, reports from overseas show massive growth in the number of COVID –19 cases. While we wait to see how this will play out locally, now is a good time to hope for the future by putting together items and stories to open in five years, 10 years or even 20 years' time. A time capsule will help you remember what you, your family, your friends, our Ballarat community, went through during this time.  
Some things to think about when creating a time capsule: 
How long do you want the time capsule to last for? one year, five years, 10 years, 20 years? Set a date and aim to open your time capsule then 

Decide where your capsule will be stored. If it's inside your house, think about hiding it so it won't be opened early. If you're planning to hide it outside, you might need to place something over the top to remind you where it is hidden 

You'll need a container or box to put everything in. What size do you need? If it is going to be outside, choose something that is weatherproof and non-biodegradable. If it's going to be kept inside you could decorate it too. 
Ideas for your capsule: 
Add some local items. Your favourite takeaway shop menu, something from the newspaper that shows what the headlines are, a half-used coffee loyalty card perhaps? 

Write a letter to yourself. We're in unprecedented times and the thoughts and feelings you have now will be important to reflect on in the years to come 

Include your daily schedule. What have you been doing to stay active, keep in touch with friends or doing to keep yourself occupied 

Encourage everyone in your family to contribute items to the capsule; whether physical or written, this is an engaging activity to show what your life is like during COVID-19 Stage 3 lockdown 
Print off some photos or put them on a USB stick to add in. With many families home together, now's the time to snap, snap, snap to record new memories 

Video messages to your future self can also be saved onto a USB stick to add in 

A favourites list including movies, tv shows, songs, books, food, toys, friends, activities, colours, shops, clothes – the list is endless 

Google is your friend – check out other lists online with suggestions for your time capsule.