Tier 2 Priority Advocacy Projects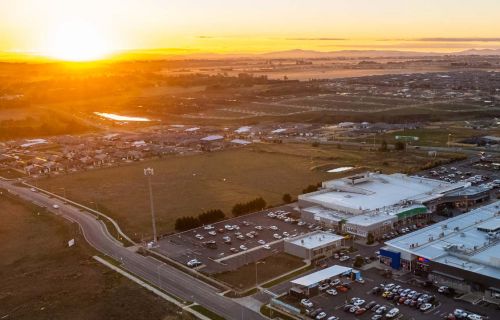 Projects of City-Wide Significance
The City of Ballarat is advocating for these projects, which will bring multiple benefits to residents in Ballarat. Many are community hubs or gathering places which will be widely used and enjoyed.  
They will enhance lifestyle, liveability and sense of community; some will attract visitation and provide an economic boost for business.
For more information about Tier 2 projects, download the City of Ballarat Priority Projects Advocacy Overview Document.
Continuous Voices Memorial 
Brown Hill Kindergarten Expansion
Ballarat Bus Network Review
Miners Rest Kindergarten Expansion
Wendouree Library and Learning Centre
Eastwood Street Community Hub 
Law Courts Central Park  
City Illumination – Lighting the heart of the city at night   
World Heritage Bid - Central Victorian Goldfields  
Delacombe Community Hub 
Elite Sports Package - Ballarat Regional Soccer Facility 
Mair Street Stage Two  
       Part-Funded - Ongoing Advocacy 
Art Gallery of Ballarat – Skylight and Humidifier Upgrades - ($536,000 Victorian Government via the Regional Collections Access Program – Creative Victoria)  
Sebastopol Community Hub - ($4.5 million - Australian Government) 
Ballarat-Carngham Road Upgrade - ($6.6 million funding for design works Victorian Government)
Continuous Voices Memorial - ($500,000 Victorian Government, $520,000 City of Ballarat)  
      Funded
Alfredton Community and Early Years Hub - (Ballymanus) -  ($2.25 million Victorian Government, $4.68 million via the Ballarat West Development Contributions Plan, Balance City of Ballarat)
Ballarat Regional Animal Facility - ($11.5 million Victorian Government)
Ballarat Railway Station Accessibility Upgrade Works - ($50 million Victorian Government) 
World Heritage Bid - Central Victorian Goldfields – ($500,000 from Regional Development Victoria's Investment Fast Track Fund)